This post was done in collaboration with Toyota USA.  As always, all thoughts are my own.
As you probably know, I spent the holidays home in Shreveport, Louisiana.  I love almost everything about my hometown.  The one thing that irritates me though … it's incredibly expensive to fly into and out of especially around the holidays!  When I was looking to book my flight home (months in advance), flights to Shreveport were around $700.  Insane, right?!  On the other hand, a direct flight from DC to Dallas was a mere $150.  For anyone that's not familiar, Dallas is only a three hour drive from Shreveport, which is pretty reasonable to me!
With the incredible price difference, I decided to fly into Dallas and drive to Shreveport.  Toyota kindly hooked me up with one of their SUVs to make the trip!  I picked up the 2017 Toyota Highlander Hybrid XLE upon arriving at the airport and had it the entire time I was at home in Shreveport and made the trip back to Dallas to fly home to DC after the holidays.
When I used to have my own car, prior to living in DC, I had an SUV so I was excited to be back in a bigger car for the week.  The Highlander has all the bells and whistles on top of being a hybrid vehicle.  One of the coolest features of the Highlander is that when the cruise control is set, the car automatically knows when you're approaching another car and will slow itself down.  It's pretty crazy.  Another cool feature is that the car can sense when you're drifting outside of your own lane.  If the car crosses the lane marker, the car gives you a warning beep and the steering wheel stiffens up a bit (just enough to let you know you need to correct yourself).
Another feature that I really liked is that there is an optional third row of seats.  Since I was traveling, I had all of my luggage with me so I kept the third row tucked away to allow for extra storage space in the back.
It was so nice to be home for almost an entire week.  I disconnected from writing blog posts, took a break from Instagram, and spent time with family and friends and caught up on much needed sleep.  I hope you had a wonderful holiday season wherever you spent it!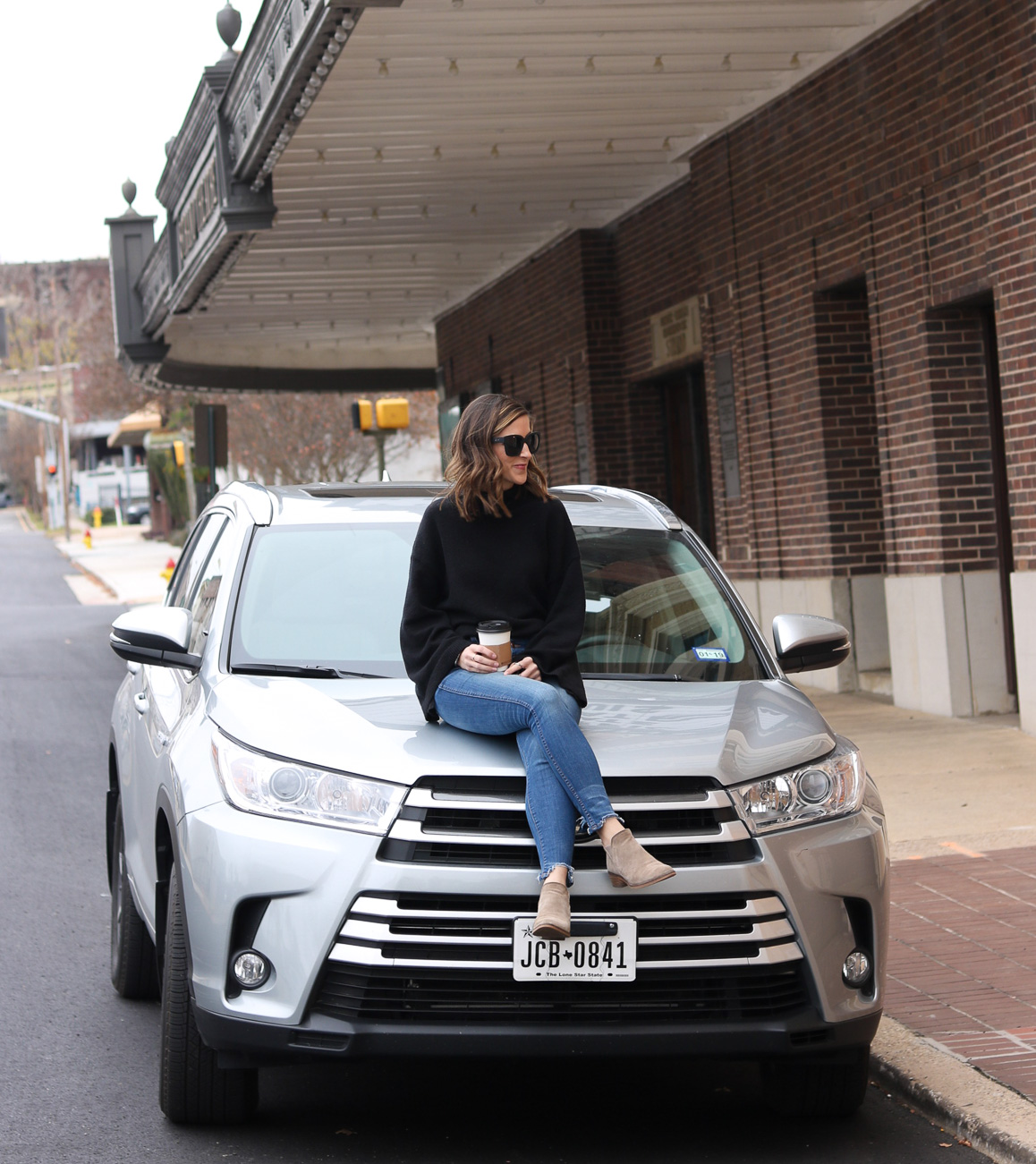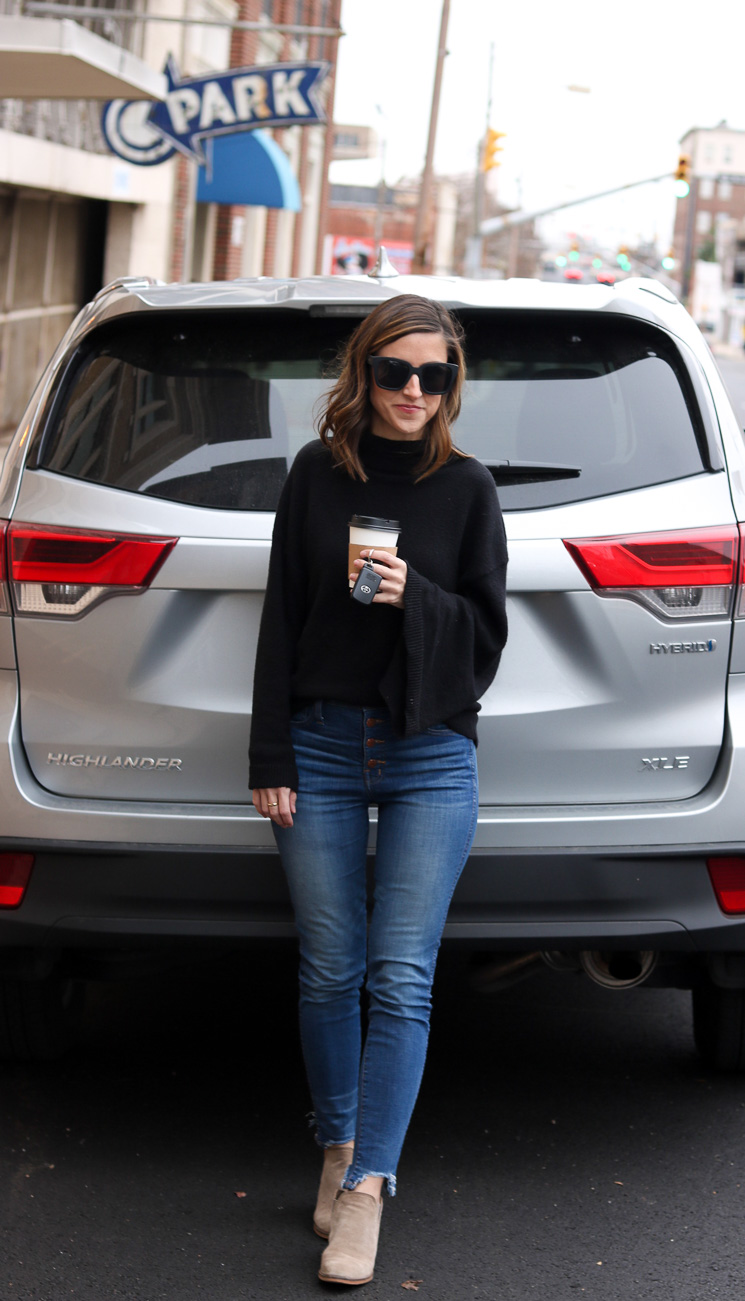 BP Bell Sleeve Sweater (sold out, similar) | Madewell Denim | Dolce Vita Boots | Quay Australia Sunglasses

This post was done in collaboration with Toyota USA.  As always, all thoughts are my own.