Throughout the year, I take stock of which blog posts are resonating the most with you all. It's fun to look back at the end of each year to see what the top traffic driving posts were here on Cobalt Chronicles. Today I'm sharing the 10 most read blog posts of 2018! The posts you seemed to love the most!
This Away Carry On Bag Review post receives an honorable mention because it's actually a blog post from 2017, but it's still one of my top performing posts. It drives the most traffic to my site month after month. Y'all know I LOVE my Away bags so this makes me happy that so many people are searching for more information on the bags and reading my post!
I've loved sharing my Amazon finds with you all this year! I order so many things on Amazon, including clothes! I'm excited that you seemed to love the Amazon roundups as much as I love sharing my finds with you! If you're still a little wary about shopping for clothing on Amazon, check out this post where I shared tips on how to weed through things and shop for quality clothes and accessories on the Zon!
I published a handful of posts this year on how Michael and I utilize credit cards to earn points and miles to travel for free. This post on how to switch from the Sapphire Preferred to the Sapphire Reserve resonated with you the most! The Sapphire Reserve is a new-ish card and one that has better perks than its predecessor, the Preferred. There's a catch to switching to the Reserve and still receiving the sign up bonus! If you have the Sapphire Preferred and are looking to switch to the Reserve, check out the post if you haven't already so that you don't miss out on a boat load of points!
This year was a big one for me on the personal front. After almost three years of juggling a corporate 9-5 job, this blog, and my Contracts for Creatives business, I decided to take the leap and quit my corporate job to focus on building my two businesses.
It's not too surprising that this was one of my top blog posts this year as I'm always interested in reading other's posts on similar topics. It was fun to share the news with you!
Another credit card post that drove a lot of traffic to my site! The travel protection offered by the Chase Sapphire Preferred (and the Reserve – I just didn't have that card at the time) is pretty awesome if you know how to use it! Check out the post to ensure that you're not missing out on travel protection that could save you a ton of money if you happen to incur a travel delay!
I got so much wear out of this kimono throughout the spring and summer! It's actually a button-up dress that I styled as a kimono for this post. I also wore it as an actual dress and a beach cover-up too!
I published this look into my everyday schedule back before I quit my 9-5. It gives a good look at how I was juggling all three jobs at once! I'm tired just thinking about it. 😉 I'm planning on doing a similar but updated post now that I work from home for the most part. Stay tuned!
I had so much fun curating these gift boxes with Teak & Twine to give to my bridesmaids! Teak & Twine is a local DC company that makes gift boxes for all types of occasions, and they ship all over the US!
Since Michael and I are getting married in the Bahamas, I went with a tropical theme. They turned out so cute!
This was one of my favorite posts I published in 2018. I constantly have to remind myself that I don't have to say yes to everything! This post is a good reminder to always ask myself (and yourself!), is it a hell yeah?!
I'm glad that so many of you read this post. I hope it provided a little reminder to you that it's perfectly fine to say no and stop overcommitting, especially in the new year!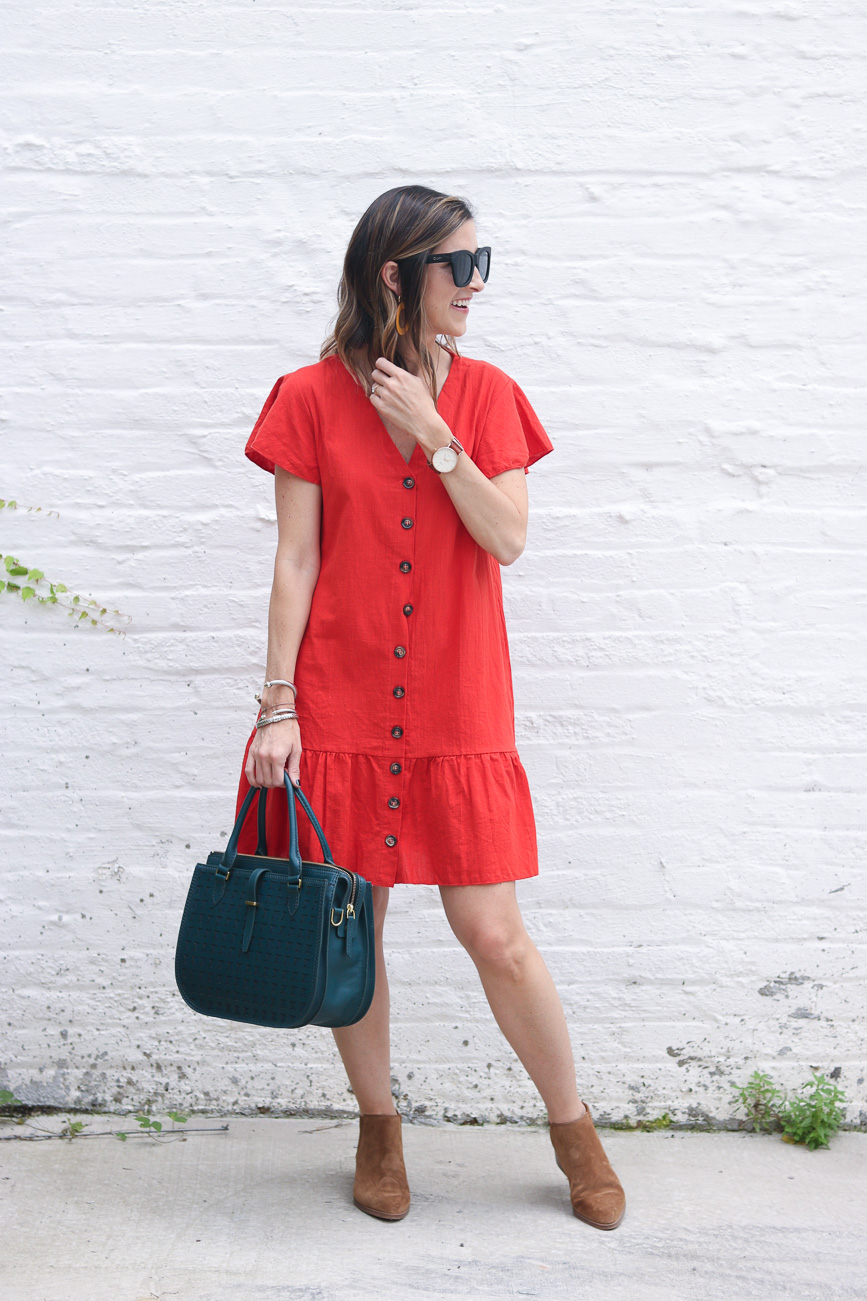 Another Amazon post that y'all loved! I had SO many good Amazon finds in September this year! A few great dresses and a sweater that I'm still wearing on the reg!
I'll be continuing these monthly Amazon roundup posts this year so get excited! 🙂
Last but certainly not least, Michael and I's engagement story! Ok, maybe I lied earlier, this is my favorite blog post from this year! It's always tricky knowing exactly how much personal information to share here on my little corner of the internet, but over the years you all have become like my family! So of course I wanted to share this big life event with you! It makes me so happy that you enjoyed reading the post and your support not only of this blog but of me in my personal life too means the world!
Cheers to 2018, it was a good one!