I'm bringing back a favorite series here on Cobalt Chronicles, my monthly Amazon favorites! I had this series going for quite a while pre-baby (my last Amazon Favorites post was actually the month before Weldon was born!). It's one of my favorite roundup posts to put together each month, and it always seems to be one of your favorites as well! So we're reviving it! I'm excited to share my best Amazon finds each month!
If you're interested in checking out past favorite Amazon finds, you can check them out here.
You can shop my curated Amazon Shop here: https://www.amazon.com/shop/cobaltchronicles, which you can always shop via the Amazon Shop tab at the top of the page.
Let's jump in to this month's Amazon Favorites!
Amazon Favorites May 2022
I love this easy summer dress! So much that I have it in white AND black. It's lined so no worries on it being see through. The shape is really fun. Added bonus, it has pockets! For sizing reference, I'm wearing a size XS.
Love this set of swimsuits for Weldon! They're easy to put on and provide great coverage. The fabric also has UPF 50 sun protection. They run true to size.
A random favorite, but we re-purchase this same brush every couple of months. A staple at our kitchen sink.
Another cute dress! Love the tiered style and the navy color way. It's available in several colors. The straps are adjustable via cute buttons on the back of the straps. For sizing reference, I'm wearing a size XS.
I have this swimsuit in two colors. It's an easy staple that I tend to grab pretty frequently for pool and beach days! The bottoms are a tad bit cheeky. Otherwise, great coverage! For sizing reference, I'm wearing a small.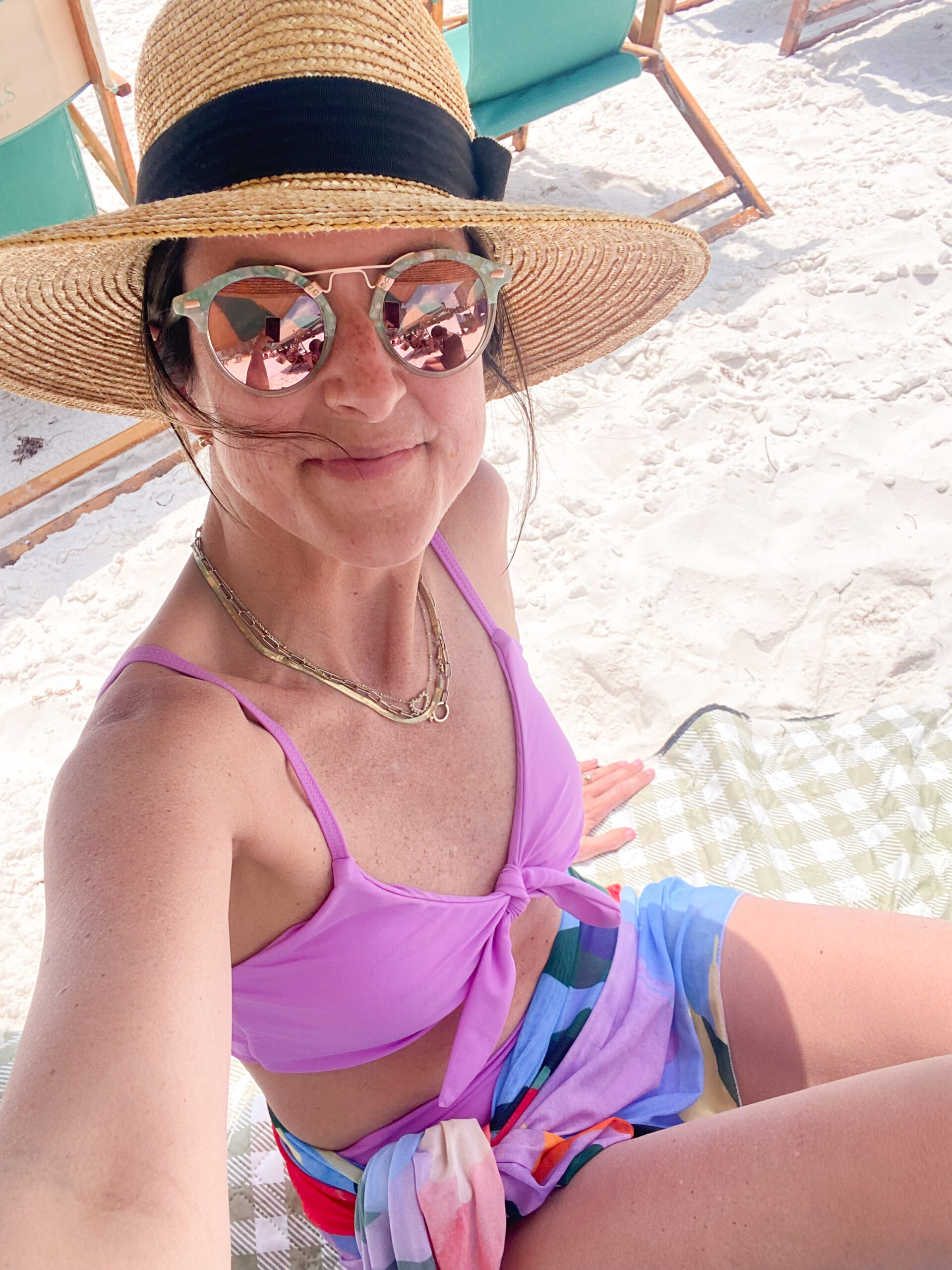 Lululemon Speed Up Shorts will always be my favorite running shorts, but at half the price, this Amazon pair is pretty good! I have them in this grey shade as well as black. They run TTS. I wear size small.
One of Weldon's current favorite toys! We leave this alphabet puzzle out on our coffee table, and he plays with it everyday.
The best $10 you'll spend on beach/pool wear this summer! I have this sarong in white and black. I've had both for a couple of years – they hold up incredibly well. The sarong is the PERFECT cover up for the pool or beach as it gives coverage while still allowing you to get a little sun (and not be hot)!
My current read. The best book I've read in a while! I've been hooked since the beginning. The character development is really great. Highly recommend!
That's it for this month's Amazon Favorites! Happy Shopping!