I visited one of my favorite places on earth this past weekend, Oxford, Mississippi! I'm an Ole Miss graduate, and while I may be bias, I think anyone who's visited Oxford can attest that it's the most adorable, picturesque, college town. The campus and downtown Square are beautiful. Along with tons of local boutiques, there are delicious, award-winning restaurants and bars smattered all around the Square.
It's been a few years since I've been to Oxford, so I wanted to update my Weekend Guide for you! Whether you're visiting for a football weekend this fall, an engagement party next spring, or checking off an iconic college town from your travel list, this guide is for you!
Weekend Guide: Oxford, Mississippi
Downtown Oxford is centered around the Square. The Square is walking distance from campus. If you're visiting for a weekend, the Square is where you'll likely spend the majority of your time. The Square is anchored by a Lafayette County's gorgeous courthouse building and is surrounded by local shops, restaurants, and bars.
Where to Stay
Depending on your party size, Oxford has several options on where to stay when visiting. Most recently, we stayed at this Airbnb, and it was perfect! It's conveniently located within walking distance of the Square. Here's another great Airbnb option!
If you're looking for a hotel to stay at in Oxford, I recommend the Graduate Hotel & Chancellor's House. Both are exceptionally well appointed and located right on the Square.
Where to Eat
Oxford is home to some amazing restaurants, including a host of restaurants owned by James Beard Foundation winner, John Currence. You're guaranteed to leave Oxford on a full stomach!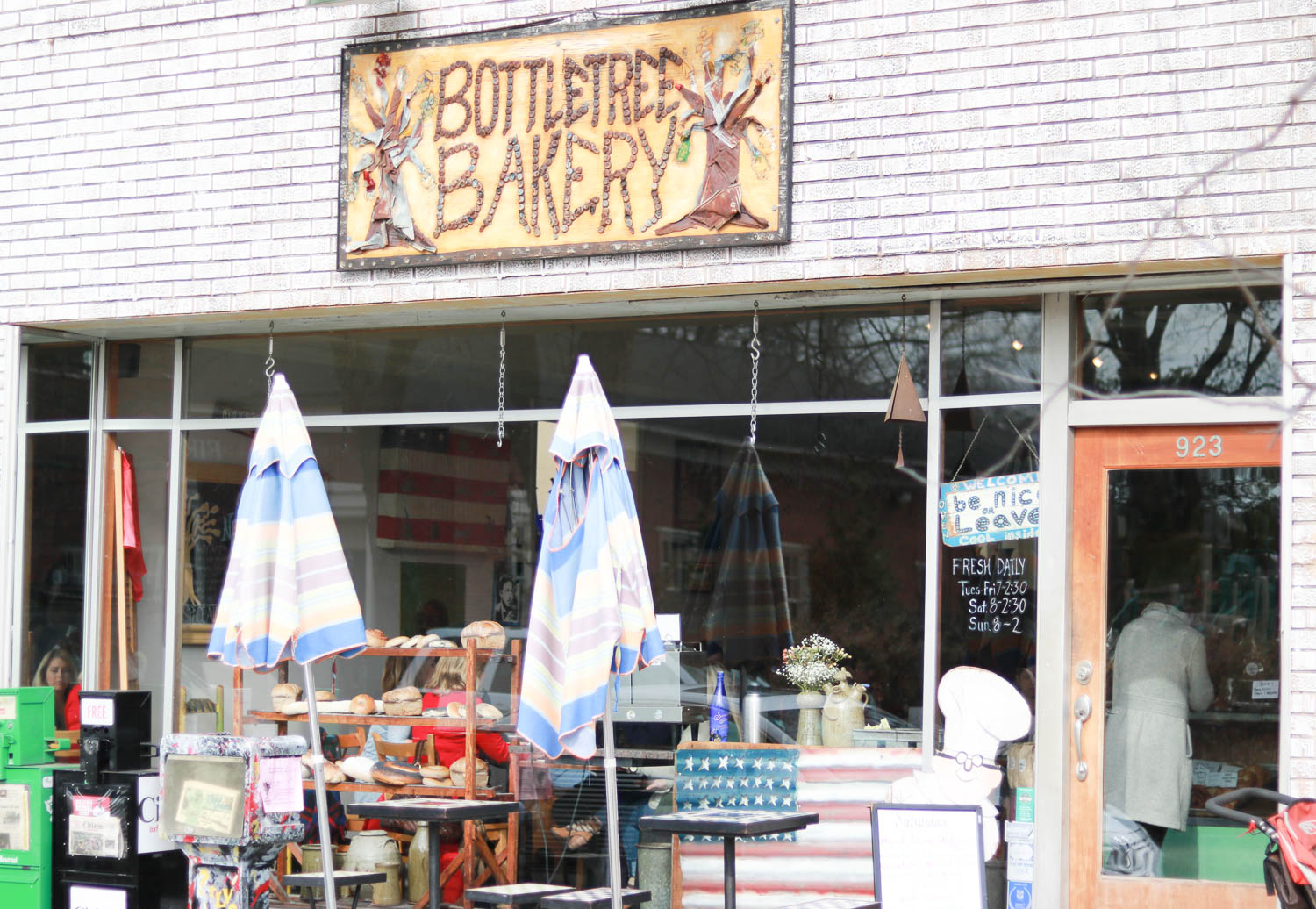 Breakfast
+ Bottletree Bakery: The best pastries and coffee.
+ Big Bad Breakfast: Satisfy all your southern breakfast cravings!
Lunch
+ Ajax Dinner: The BEST meat and three spot!
+ Volta Taverna: Great place for a yummy, light lunch!
+ Bouré
Dinner
+ Saint Leo: My current favorite dinner spot!
+ Snackbar
+ Bouré
Where to Drink
+ Bouré: Great balcony overlooking the Square!
+ Saint Leo: Cool bar, good drinks.
+ Bar Muse: A speakeasy of sorts. Connected to the Lyric.
+ Secret Grilled Cheese Bar: A new secret speakeasy in the alley between City Grocery & Venice Kitchen.
+ The Library: Go for the scene, not the drinks. A great place to dance to a live band or DJ Mario!
+ Funky's: Again, go for the scene, not the drinks.
What to Do
+ Shop the Square: You can easily spend an entire afternoon shopping at all of the local shops surrounding the Square! There's a nice mix of women's shops, men's shops, children's boutiques, home stores, and gift shops.
+ Depending on what time of year you're visiting, you may want to check out a football game (the Grove is a site to see!), baseball game, or basketball game.
+ Take a long walk around the Ole Miss campus, it's beautiful!
+ Visit William Faulkner's home and surrounding grounds.
+ Take an official tour of campus and/or the athletic facilities.
Oxford, Mississippi is a true American gem of a city. If you visit and use my Weekend Guide, let me know!