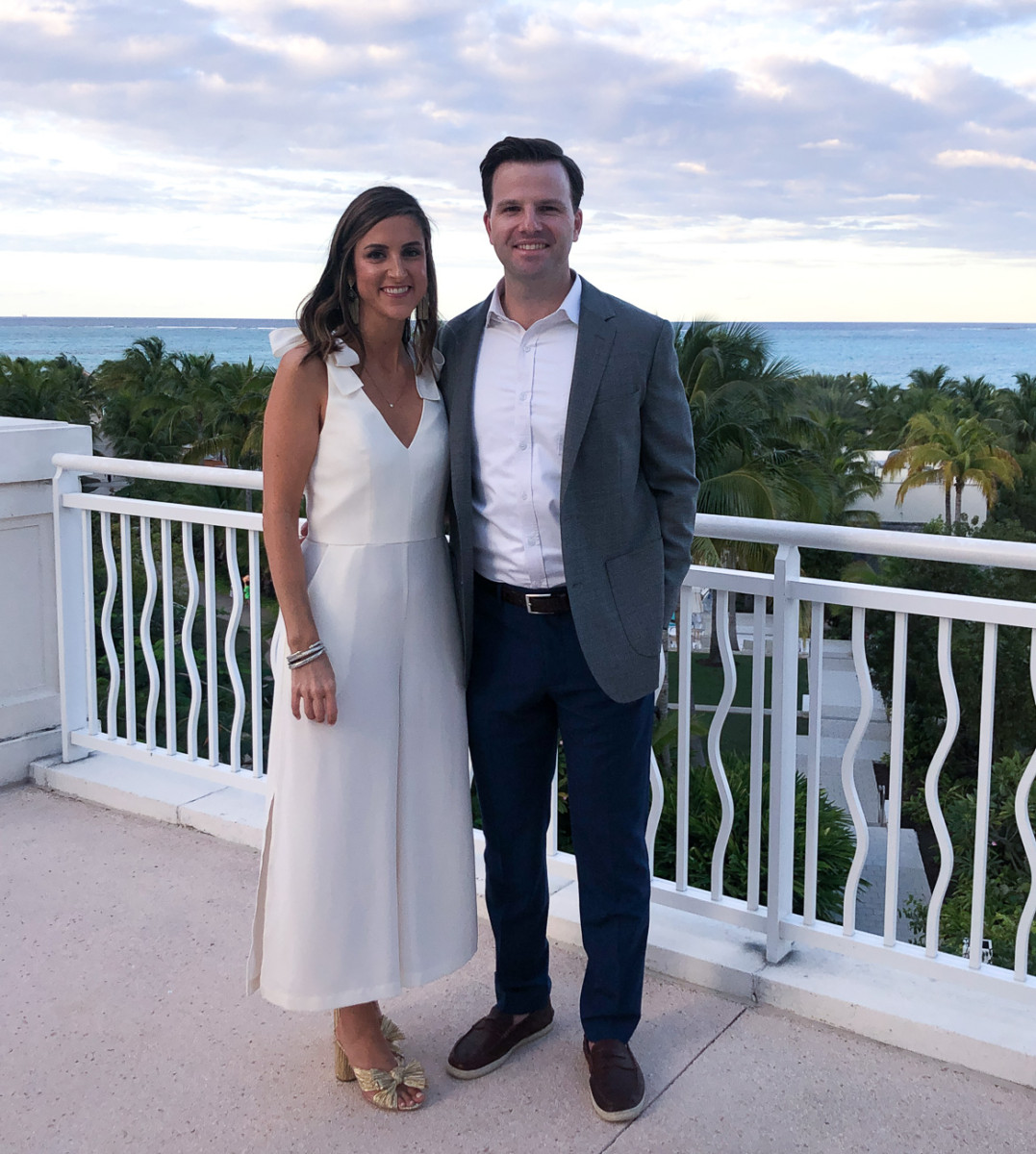 I'm back with another wedding related post today! I'm sharing all the details on Michael and I's wedding welcome party!
Since we opted for a destination wedding and knew our friends and family would be making a trip out of the wedding weekend, we wanted to make sure we had a few events planned leading up to the wedding. I've been to several destination weddings in the past and loved the idea of a welcome party a few days before the actual wedding day.
The welcome party is a great way to kick off the wedding weekend, and a great opportunity for everyone to get together in one spot early on in the weekend.
For our wedding welcome party, we opted to throw it on the Thursday evening prior to our Saturday wedding date. We wanted it to be a casual party with an open bar and light hors d'oeuvres.
Wedding Welcome Party
Our welcome party was on a rooftop terrace at the Grand Hyatt Baha Mar. The rooftop had a view of the ocean so we timed the party around sunset to take advantage of the gorgeous ocean views.
There was an open bar and pass around hors d'oeuvres. We hooked a Spotify playlist that I made for the weekend up to speakers and let it play throughout the party.
The party was such a fun way to get all of our guests together in one spot at the beginning of the wedding weekend. At the end of the evening, we had all of the welcome bags ready for our guests to grab on their way out.
If you're planning on hosting a destination wedding, a welcome party is a great way to kick off the weekend!