Cabi is one of my favorite places to shop for quality pieces each season. I love shopping Cabi pieces because they're unique, and IMO, Cabi is a lesser known brand so not everyone under the sun will own these same pieces! As a brand, they do things a bit different. Cabi releases a new collection each season. Once the season ends, those pieces are no longer available for purchase.
Cabi's spring/summer collection is only available through Wednesday, July 15th! The fall collection is launching soon, but there's still plenty of time to wear my Cabi summer favorites!
Cabi Summer Favorites
I'm rounding up my favorite pieces that you don't want to miss out on below! Be sure to shop them before they're gone forever on Wednesday!
The Derby Dress is one of my favorite pieces from the spring/summer collection! It comes with a navy slip dress underneath that can be worn separately or remove the slip dress and wear the Derby Dress open as a swim cover up or a duster with white skinny jeans! With the colors in this dress, you can easily wear it into fall too! For sizing reference, I have an XS. It's pretty oversized, lots of extra room. I recommend sizing down one size.
I've worn the Fiesta Poncho through spring and summer and plan on wearing it through the fall and winter as well! I love the fun sleeves! The quality of this sweater (and all Cabi pieces) is really great. It's a sweater I know I'll have in my closet for years to come! For sizing reference, I'm wearing a size XS.
The Poet Jacket is another piece that transcends seasons! It's a super unique piece that can be styled a number of different ways. The colors lend themselves to fall – a piece I'll definitely be layering with skinny jeans when the temps drop a bit. Original post here. For sizing reference, I'm wearing an XS.
Love this easy striped sleeveless tee. The Comeback Tank has an A-line cut and is a bit longer in the back. A great layering tank and great by itself too! For sizing reference, I'm wearing an XS.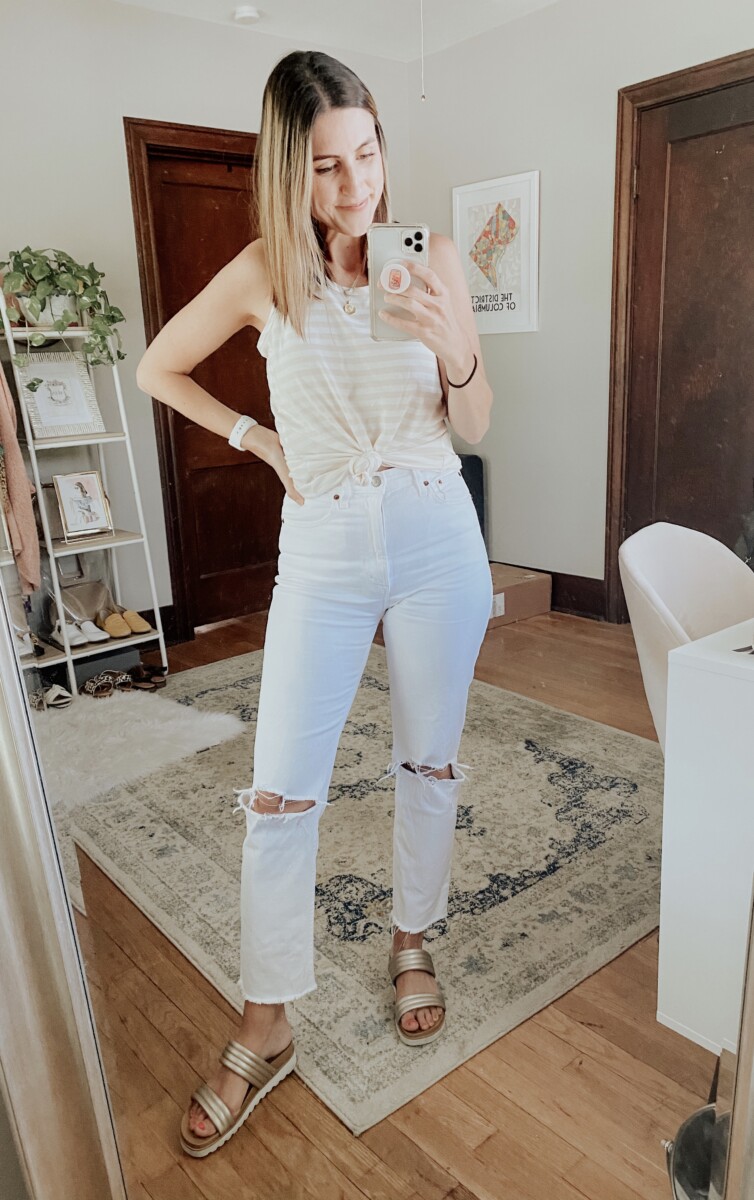 Love the boxy shape of this pullover sweater! The Shy Pullover has a subtle zebra stripe pattern. It's lightweight and easy to wear during this warm weather! For sizing reference, I'm wearing an XS.
Shop these pieces along with all of Cabi's spring and summer pieces before they're gone forever! Only available through this Wednesday, July 15th!