If you follow me on Instagram, you may have seen that I was in my home town, Shreveport, Louisiana, this past weekend.  I had the best weekend hanging out with family and catching up with old friends.  When I visit, I usually have a list of places that I have to hit up while I'm in town.
When I arrived on Friday, we went to Ristorante Giuseppe's (or just Giuseppe's) for dinner, and it was outstanding.  I was overly excited about seeing my family so of course I forgot to snap any photos.  I would recommend trying out their charcuterie board.  We had the chef's selection, and it was delicious!  For dinner I would recommend the Pappardelle Campagnolo.  It was my mom's choice, and she definitely out-ordered us all.
The next morning I had to visit my favorite local coffee spot, Rhino Coffee.  Rhino has set up shop in a charming historic house, which used to be a bridal boutique.  They have turned this place into a gem!  There are several different seating areas inside with different nooks to quietly enjoy a cup of joe and numerous open spaces for folks to chat over coffee and house made scones.  There are also two separate outdoor seating areas – a front patio and a back yard with lots of tables and chairs.  In addition to coffee and breakfast, Rhino serves lunch as well.  If you're in town, you should definitely make a point to stop by this place!
After stopping by a few of my favorite local shops, including Mint Julep Paperie where I picked up the cutest notecards and notepads, and King Hardware where I snagged a new item for my bar cart, my mom, sister, and I went to Julie Anne's Bakery for a quick lunch. At Julie Anne's you must get the turkey walnut wrap and a petit four for dessert. With all of the sweet treats they have, it's hard to go wrong. Also, if you're in need of a king cake for Mardi Gras, they have some pretty fantastic ones (and they ship too!).
A weekend in Shreveport would not be complete without visiting Superior Grill. Superior is basically an institution in Shreveport. There are several other locations (Baton Rouge, New Orleans, and Birmingham), but it originated in Shreveport. No matter the day/night, there is ALWAYS going to be a crowd waiting with margaritas in hand at Superior.
On Sunday, before heading back to D.C., I had to make one more pitstop – Strawn's Eat Shop (Too). Strawn's serves up the quentisential Southern Sunday lunch (or dinner as my grandma would say – lunch is dinner and dinner is supper). I always have to get the special – fried chicken, mashed potatoes, black eyed peas, and a side salad. It's southern comfort food at its finest. But I always save the best for last – their pie. OMG. Strawn's pie has been featured in Southern Living on several occasions. In my opinion, the strawberry is hands down, the best although others in my family would beg to differ. We love Strawn's pie so much that my sister's husband opted to have it at their wedding in lieu of a groom's cake. Seriously, it's that good!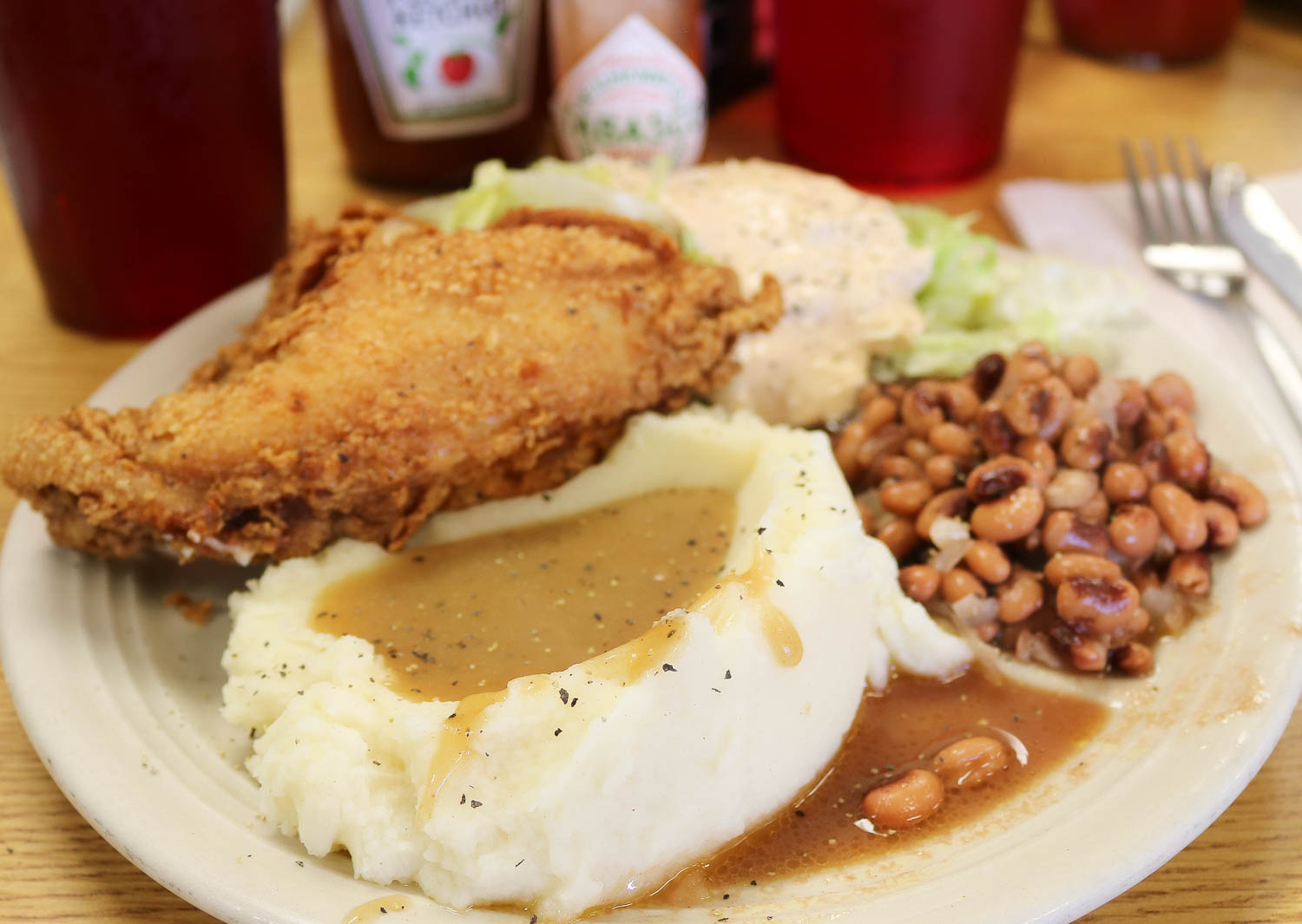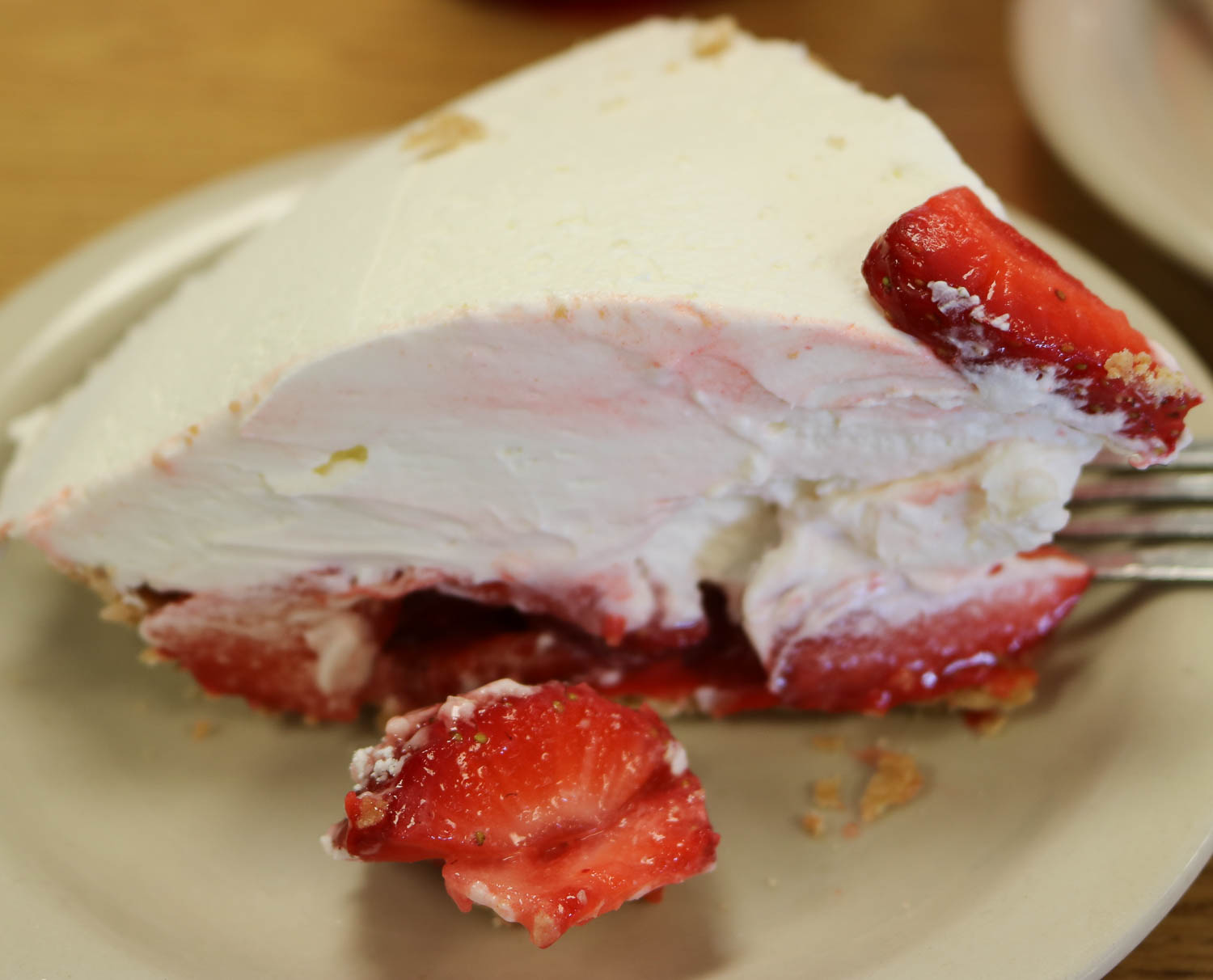 Shreveport has a ton of outstanding local spots to shop and eat. I couldn't fit everything into two days, but I'd say I did a pretty good job at making my way around town. A few other favorites that I didn't have a chance to get to – Frank's Pizza Napoletana – try the Pig & Fig for something different, Wine Country – you can't go wrong with their Low Country Shrimp n' Grits, Marilynn's Place – the Catfish or Shrimp Poboy is always my go-to, Oyster Bar and Grille – a little deceiving, but their margaritas and chips/salsa are a delish happy hour treat, and last but not least Bistro Byronz – the Turkey Burger au Gruyere is my favorite.
Already looking forward to my next trip home over the holidays!