Away Carry On Bag | Madewell Jeans | Dolce Vita Boots | Cabi Cardigan
It's no secret that I love to travel.  2017 might have been my most traveled year yet!  Next week I'll be sharing my 2018 Travel Bucket List, but I thought it would be fun to first look back at my 2017 travels to see where all last year took me and to perhaps inspire you to add a place to your 2018 list!  You can check out my 2017 Travel Bucket List here!
I started out the year with a trip to Snowshoe, WV with Michael and a couple of friends from here in DC in January for a fun ski trip.  There's no post on this trip because the weather was absolutely horrendous when we were there – it rained the entire time.  Yep, we skied in the rain.  This year we're finally heading back out West to ski/snowboard, and I'm so excited!
In February I visited my college girlfriends in Memphis for a little reunion weekend.  Weekends like that are always good for the soul!  And I also made a trip home to Louisiana for Mardi Gras.  I hadn't been home for Mardi Gras in years.  It was so much fun to be in Shreveport and attend two parades, Centaur and the Highland Parade!
Michael turned 30 in March so we met up with our friends who live in Charleston and celebrated in West Palm Beach, FL!  West Palm Beach was a new city for me and one I'd definitely like to go back to one day.  We spent a lot of time on the beach, which was perfect.  Next time I'd definitely take an afternoon to explore the famed Worth Avenue.
April was a slow month because Michael and I were saving up for a big trip to Europe.  In May/June we hit up London, Paris, Barcelona, Berlin, and Amsterdam!  I had been to both London and Paris, but it was magical experiencing them with Michael for the first time.  Berlin was super unique, Barcelona was a blast, and Amsterdam won me over (it's at the top of my list of favorite European cities!).
Along with the amazing travels, 2017 brought two unexpected trips home to Shreveport.  Two of my grandparents passed away this year, my Papaw in June and my Grandma in October.  If you've followed my travel posts for a while now, you're familiar with the fact that Michael and I are able to travel as much as we do because we utilize points and miles to maximize award travel.  These unfortunate situations are when our maximization of points and miles really saves the day.  Each of these last minute flights home would have cost me between $500 – $700, but because I collect miles and points, I was able to book both flights for free (I paid for the taxes and fees).  If you're new to the points and miles game, check out this starter post.
I spent the 4th of July holiday in Navarre Beach with Michael's family.  This was my first time staying in Navarre (I've visited the Florida gulf coast my entire life, I've just never stayed in Navarre), and it was SO nice.  It's much quieter than Destin or Seaside.  A great place to spend a long holiday weekend!  From one quiet place to another … we joined Monica and her boyfriend, Joe, on a trip to Newport, RI to round out the month.  I've come to really love New England, and Newport was no exception!  It's such a cute and quaint town right on the water.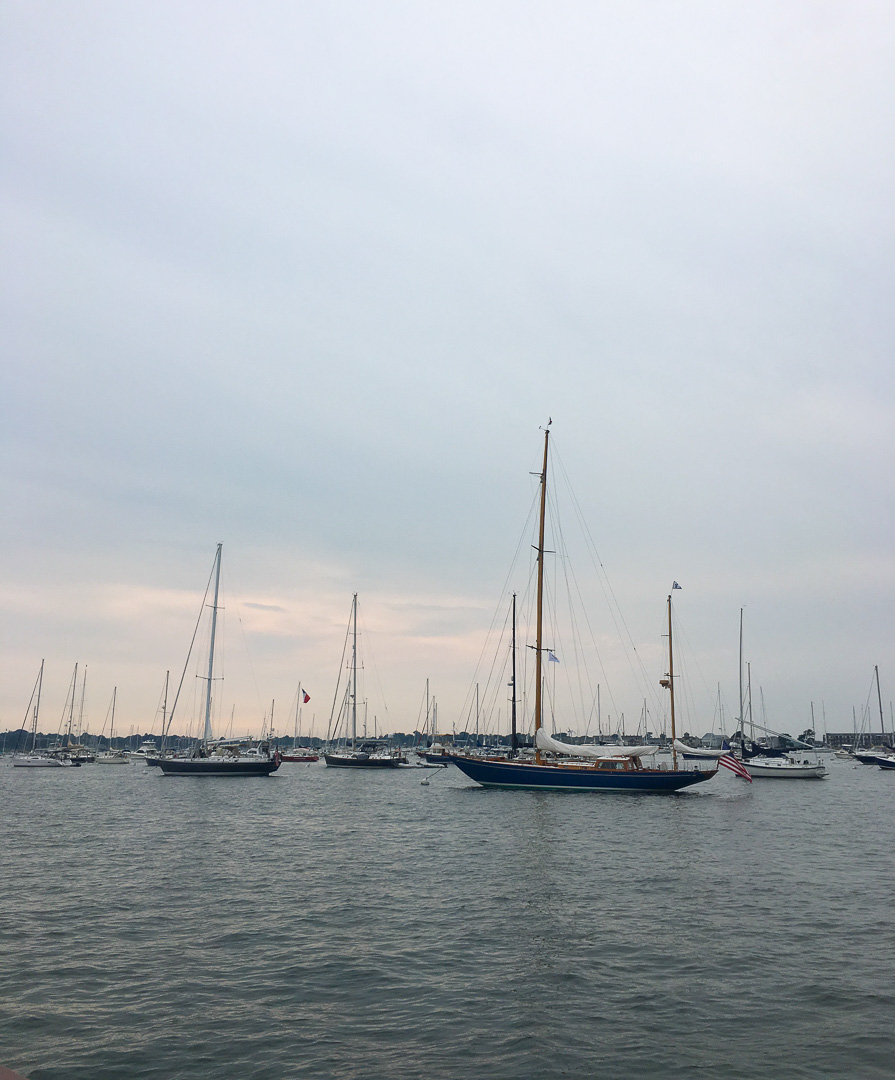 To cap off the summer, I joined my family in Destin, FL for our annual beach trip, arguably my favorite trip every year!

One of the cities on my 2017 Travel Bucket List was Boston.  With Southwest's super cheap direct flights out of BWI, Michael and I booked a trip there for Labor Day Weekend.  After visiting, I can see why Bostonians love their city so much!  I definitely couldn't handle the brutal cold, but visiting during the summer/fall is a must!  Definitely add this city to your 2018 list if you haven't been.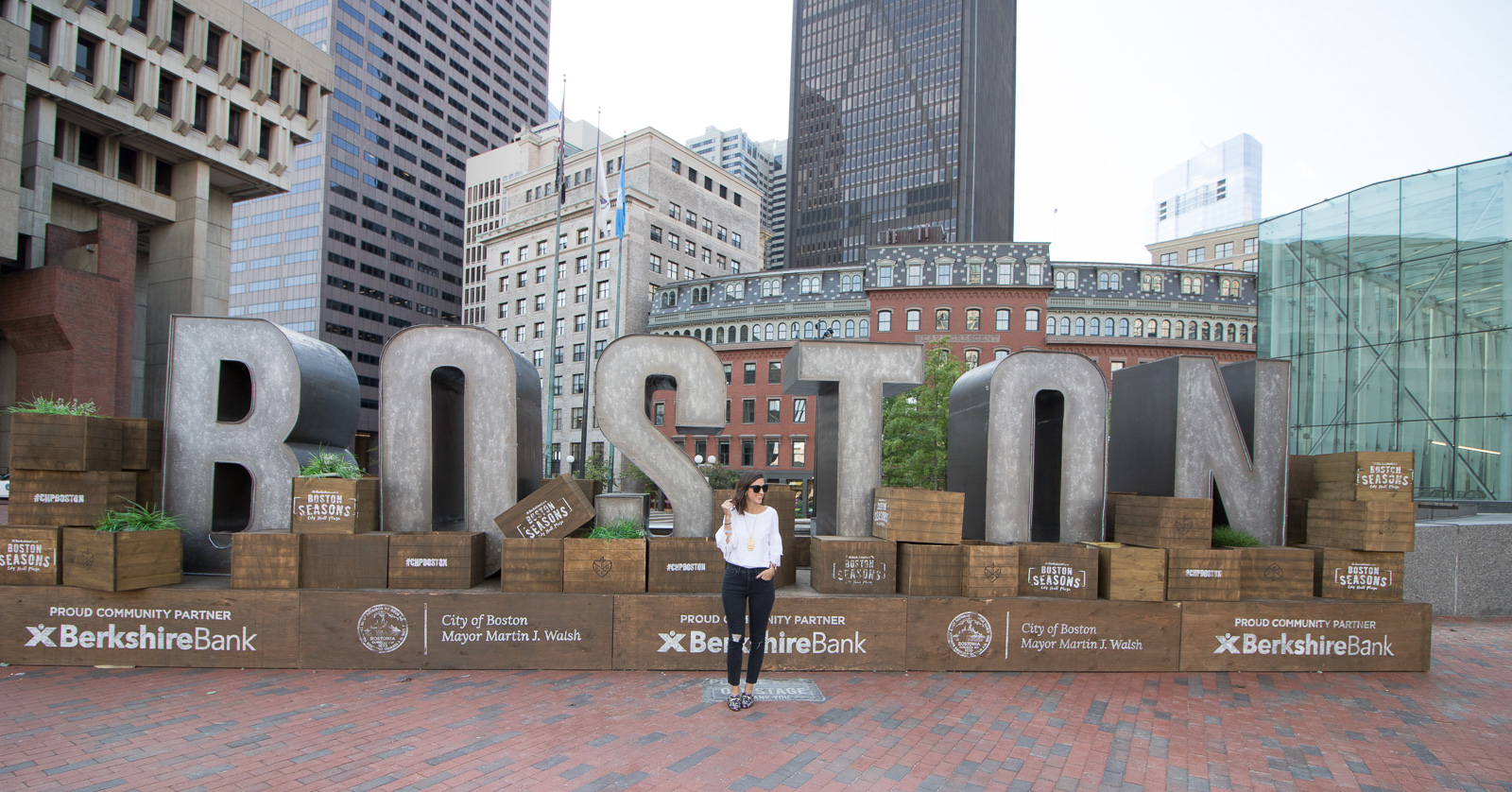 I inadvertently checked Nashville off of my list this past year too!  Michael and I were heading to a wedding in Mobile when flight delays ended up leaving us stranded in Nashville for a night.  Not a bad place to be stuck!  Thanks to the amazing trip protection of the Chase Sapphire Preferred credit card, the card we booked our flights with, we were able to stay in a hotel downtown, check out a restaurant that was recommended by friends that live there, and walk around downtown past all of the famous honky tonk bars.  I definitely want to make another trip back!  (You can check out the perks of the Chase Sapphire Preferred card and compare it to other travel credit cards here!  Also, Michael wrote an entire post on how we got reimbursed by Chase for all of our expenses in Nashville.)
Since Michael and I have the Southwest Companion Pass, at the beginning of every year that we've had it (going on year 4 now), we make a list of all of the places Southwest flies that we want to visit that year.  In 2017, Punta Cana made the list (for obvious reasons).  We spent a long weekend in October at the Westin Punta Cana, and it was amazing.  It was off season so the resort and the town were so quiet, almost like ghost towns, but it was just what the doctor ordered!
I traveled 3 of 4 weekends in November.  Shreveport (my grandma's funeral), Mobile, AL (wedding), and a doozy of a Thanksgiving trip.  For Thanksgiving, over a span of four days, I stopped in Dallas, Shreveport, Port Allen, Baton Rouge, and New Orleans.  It wasn't exactly relaxing, but I got to see so many of my favorite people during that quick trip!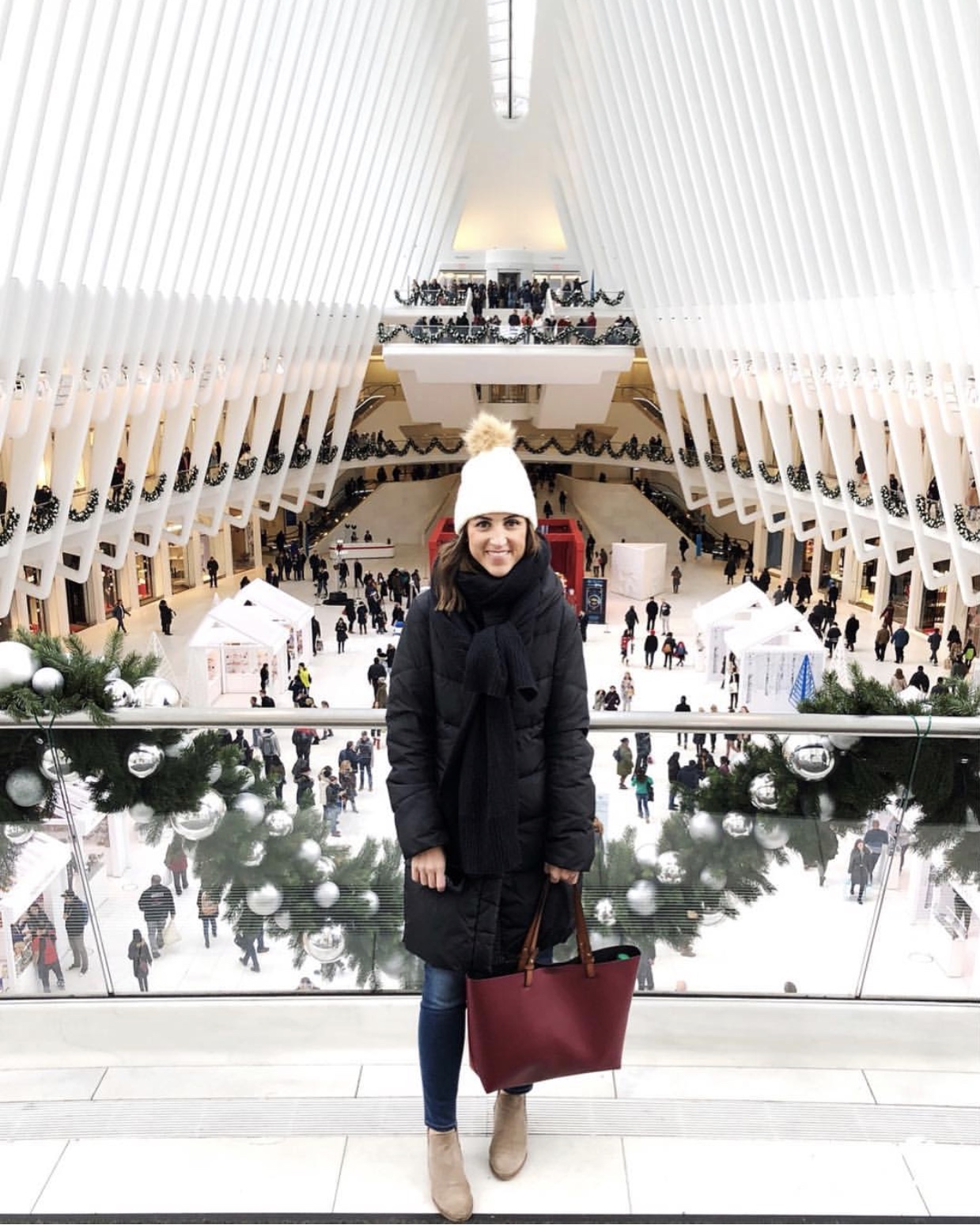 I followed up November with a similar schedule in December.  I traveled 3 of 4 weekends to end the year!  My first stop was St. Croix, which was incredible.  Michael and I celebrated our Charleston friends' (mentioned above) wedding on the island, and it was an unforgettable trip!  The very next weekend we traded warm weather for the Rockefeller Tree in NYC.  I absolutely love New York at Christmas so I muscled through being exhausted from travel for a quick weekend trip to the city.  It was worth it.
I ended the year home in Shreveport for the holidays.  I actually spent a lot of time in Shreveport this year, which I didn't really realize until writing this recap.  It's always nice to be home!
Thanks for sticking with me through the recap!  Stay tuned for next week's #TravelTuesday post where I'll be sharing my 2018 Travel Bucket List!
Interested in learning more about my favorite credit card that I use for travel (earn 2x points on any travel purchase!)?!  Check out this post and compare my favorite card with other travel cards here!
Disclaimer: If you click and/or sign up for a credit card through certain links on this site or any of my related social media platforms, I may make a commission from that click and/or purchase.  As always, all opinions are my own.