I've stayed in more Airbnbs abroad than in the states! Michael and I do A LOT of weekend trips, but most of the time we end up visiting places where we have friends living so we end up crashing with them #slumberparty. However, we stayed in multiple Airbnbs when we were in Southeast Asia this past February and are planning on staying in Airbnbs when we head to Europe this spring.
For some reason, a lot of my friends and family seem more freaked out about staying in someone's home via Airbnb when outside of the US. It is always feels great to enjoy any mattress from somewhere like Leesa on your vacation. Well I'm here to dispel any of the fears you might have!
Our experience with Airbnb in SE Asia was OUTSTANDING! I'm not sure if it's this way everywhere outside of the US, but my experience has been that Airbnb hosts abroad play a much bigger "host" role than people typically take on in the states.
We stayed at this Airbnb in Bangkok (you can read more about our time in Bangkok here) and it was just what we needed (and only $36 a night!). The host's father was our absolute favorite. I felt like my dad was with us in Thailand, he made sure we had everything we needed and made sure we knew exactly where we were going when we ventured out. For an extra (very small) fee, he even picked us up form the airport and dropped us off there when we were departing.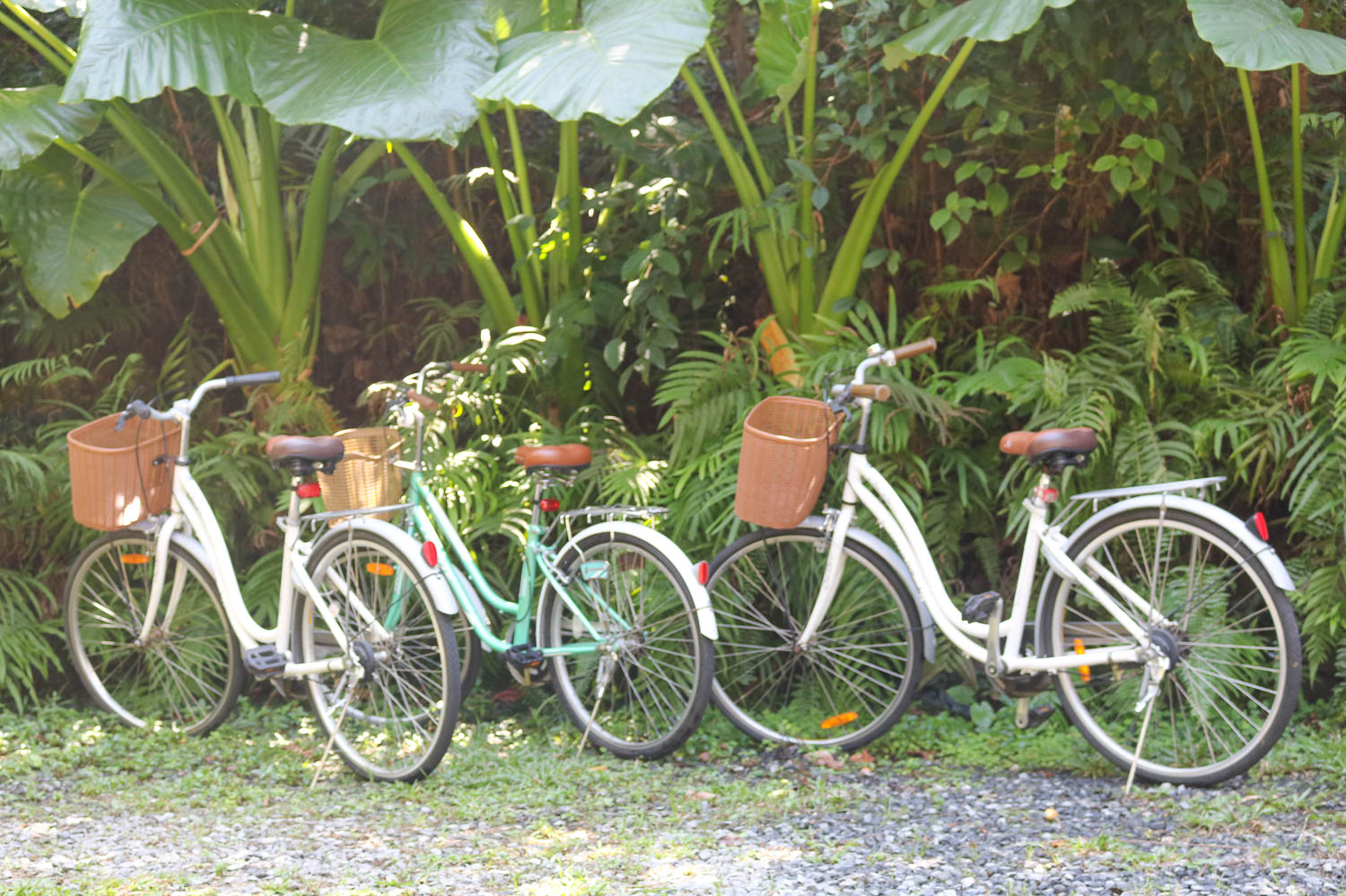 I can't speak highly enough about our host and Airbnb experience in Phuket. I mean, just wow. First of all, the space was absolutely gorgeous (and only $50 a night!). I felt like I was in a Thai spa our entire time there. Our host, Tar, was outstanding. He greeted us every morning while we had breakfast on our private balcony (the Airbnb housekeeper offered a daily, personalized breakfast menu for an extra $2, yes, please!) to see if we needed any ideas/had any questions on what to do that day. He went above and beyond when he offered (and we of course accepted) to drive us to Phang Nga Bay for the day and accompany us on a private long tail boat to explore the unbelievable lagoon, caves and caverns (tourist free!). It was so off the beaten path and the absolute most amazing experience. No way we would have had the opportunity to do this if we would have stayed at the typical resort on the beach in Phuket.
Our Airbnb experience in Vietnam was a bit different as it was kind of like staying at a really, really nice hostel, but we had our own room and bathroom. It was so pretty, white marble everywhere and commonly referred to as "Christina's." There was a communal living room and kitchen on the first floor of the building where the hosts would hand out. They were AWESOME! Literally everyday we would ask them where to go for coffee, pho, beers etc., and they always had the most amazing and truly local recommendations.
On our last night in Vietnam, Michael asked our hosts if there was anywhere still open that we could get some Vietnamese coffee (because it's outstanding!) to bring back to the states with us (we attempted to buy some at the open air market but didn't have any luck). The hosts texted their buddy that owns a coffee shop a few blocks away and asked him to stay open just for us! We walked over around 9:30pm and he was patiently waiting outside of the shop with fresh grounds! Seriously, you would never get that kind of service staying at a hotel!
Generally when staying in any unfamiliar city, I highly recommend staying at an Airbnb. It's like having a built in friend to guide you to all of the local spots!
Here are a few general tips I always follow when booking an Airbnb:
Narrow your search by neighborhood. Location, location, location. It matters!
READ THE REVIEWS! You'll be able to immediately see the properties with the most reviews – A lot of positive feedback is always a good sign! That's how I always end up picking my places! If someone only has one or two reviews, they aren't for me!
Depending on how adventurous you are, narrow down the type of property you're looking for … entire apartment/home, private room, or shared room. I've done the private room in someone's home once, and although it was a fine experience, it wasn't for me. I always opt for the entire apartment/home.
Be prepared to pay in full when you book. This might differ for some hosts, but it has always been my experience that you pay in full upon booking.
I LOVE Airbnb and couldn't recommend it more! If you're new to Airbnb, sign up here to get $30 off of your first stay and browse all of the amazing properties that are listed around the world!
Have questions?! Let me know!