After getting married in The Bahamas, Michael and I flew to Kauai, Hawaii for our honeymoon. You may be wondering why we flew from the Caribbean across the country to Hawaii and didn't just stay put for our honeymoon. I myself was wondering the same thing … 😉
We had a Marriott 7-night-stay certificate that we received as part of a travel package we purchased over 2 years ago (it's a long story, but in short, it was part of a package that allowed us to achieve Southwest Companion Pass status). We never used it because we never stay in one place for 7 nights when traveling. We thought our honeymoon would be the perfect opportunity to use it! The problem – there are only certain Marriott properties that it can be used, and the Marriott Kauai Beach Club happened to one of them!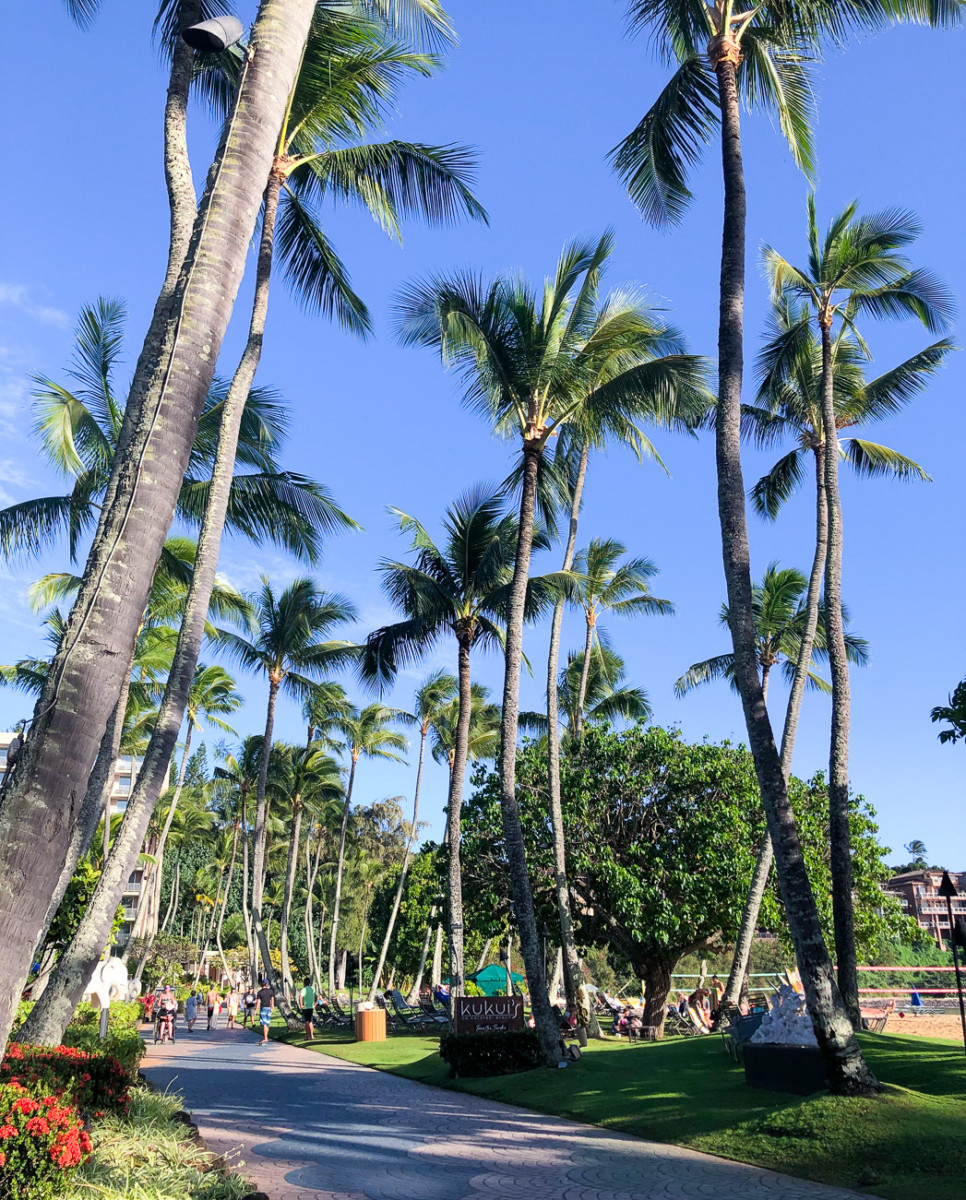 Getting There
I'll preface this section by saying that Hawaii is FAR. Especially if you're flying from the East Coast. Michael and I flew back to DC from The Bahamas for one night (to do laundry and repack) before heading to the Hawaiian islands. We flew Delta from DCA to LAX (a 5+ hour flight). Because of the time changes, we couldn't catch a flight to Hawaii until the next day. We had a 24-hour layover in LA, which was kind of nice since neither of us had ever been to LA. I have a LA highlight on my Instagram page if you're interested in checking out how we made the most of our short stay!
We flew from LAX to Lihue Airport on the island of Kauai. The flight time was close to 6 hours. Immediately upon arrival, we picked up our rental car for the week, which is a MUST if you're visiting the island. Seriously, you NEED a car. We booked ours enough in advance that we got a coveted Jeep Wrangler, which ended up being so much fun to drive around for the week!

Where to Stay
Like I mentioned above, we stayed at the Marriott Kauai Beach Club because we had a 7-night stay certificate. With that said, I wouldn't recommend staying at this resort. It was a fine property, just not the somewhere I would stay again. It's really dated, and while there were extensive renovations happening during the time we were there, I don't see how it can compare with the Grand Hyatt Kauai Resort that's not too far away, even after the renovations are complete.
We spent a day at the Grand Hyatt Kauai Resort. Multiple friends of ours have stayed there and highly recommended it. While we didn't get to see what the rooms look like, the property is beautiful! There are tons of restaurants on site (a lot of which are the best of the best on the entire island), there are multiple pools, the landscaping is beautiful, and the beach was easy to access.
I checked Airbnb, and it appears that it has some great options for lodging in Kauai too! Check out this post for a code to receive $40 off any Airbnb stay!

What to Do – Divided by Areas of the Island
Like I mentioned above, you NEED a car when you're visiting Kauai. The island is spread out, but everything is drivable. Our resort was located on the Southeast side of the island. We explored the entire island, and the farthest place we drove (to the North Shore) was only about a 1.5 hour drive.
The easiest way to divide your time when visiting Kauai is to divide your days into visiting different parts of the island. We opted to spend an entire day on each shore to get a feel for the different areas. Each shore is different from the others, and each shore is different depending on the time of year you visit (something to definitely keep in mind when planning your trip!).
North Shore
The North Shore was one of my favorite parts of Kauai. Here are my recommendations for the best things to do on the North Shore ..

East Shore
The Marriott Kauai Beach Club, where we stayed, is located on the East Shore. We mostly hung out at the beach at our resort when we stayed put in the East. We explored a lot of restaurants in this area as we didn't want to drive far for dinner each night.



South Shore

West Shore
Other MUST Do Items!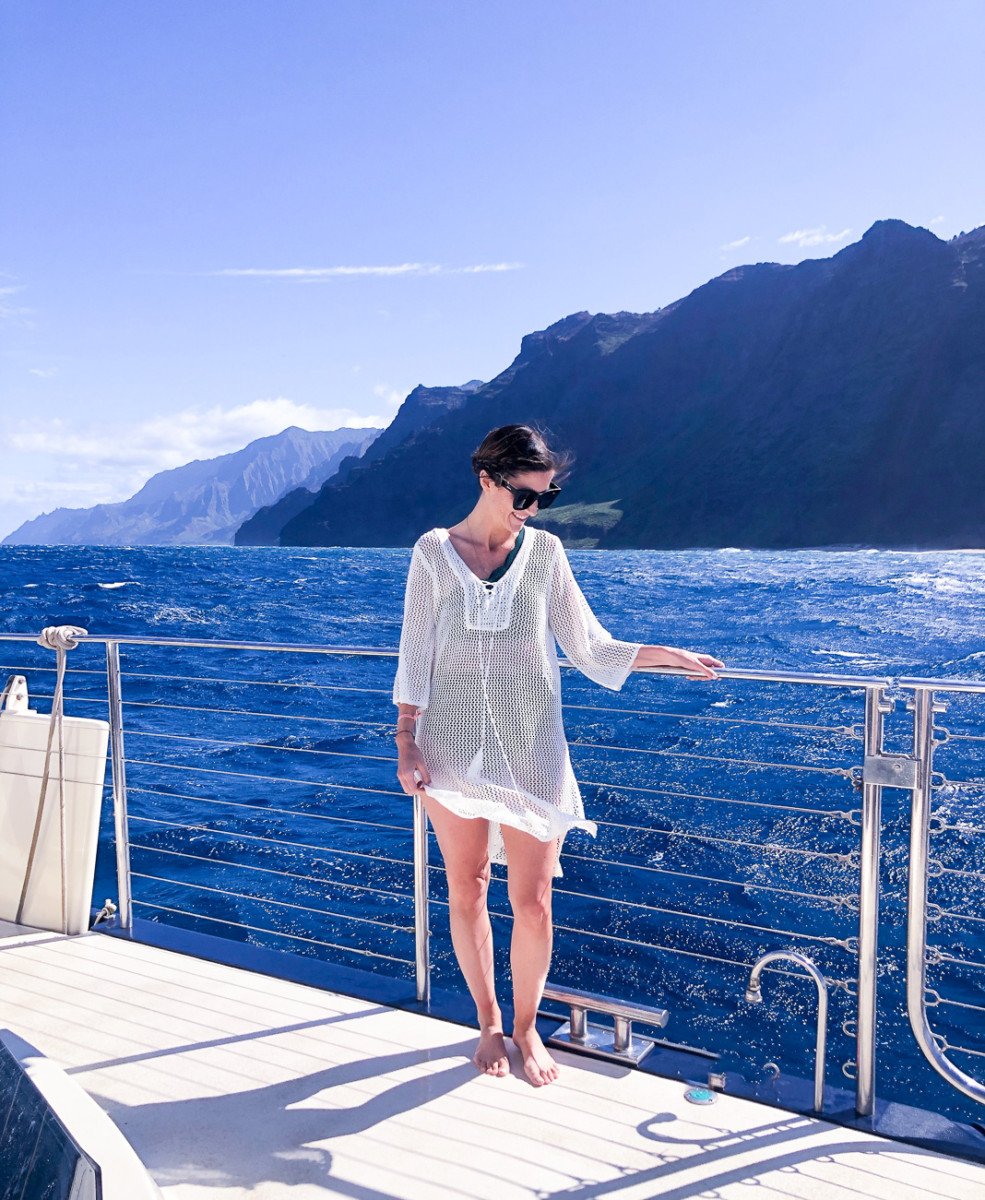 Overall Thoughts on Kauai
We had a great time in Kauai! If you're looking for a vacation where you don't need a passport, one filled with lots of activities and beautiful scenery, I highly recommend checking out Kauai. Kauai is known as the "garden island" because about 97% of its land consists of undeveloped mountain ranges and rainforests. There are endless outdoor activities to do when you're on the island.
If you're looking for a place to walk out of your resort and enjoy the beach, I wouldn't recommend flying all the way to Kauai. While the beaches are beautiful, they're beautiful because of the landscape (think mountain ranges surrounding the beach) and not because of the sand or ocean color. Hope that makes sense.
Things to Know
If you have any specific questions about Kauai, comment below of shoot me an email at [email protected]!