It's no secret that Everlane is one of my favorite places to shop! I love their pieces. I love the simplistic style, the quality of their pieces, and the ethos of the brand. If you've never checked out their transparent pricing, hop over to their site and take a look for yourself (scroll below each product description). Everlane prides itself on only working with ethical factories to produce its clothing and then provides a breakdown of costs to produce each style so you know exactly what you're paying for and where the piece is coming from!
Everlane Jumpsuit
Everlane recently released three new jumpsuits! The Japanese GoWeave Essential Jumpsuit, the Japanese GoWeave Short-Sleeve Jumpsuit, and the one I'm wearing, the Linen Jumpsuit!

I wore the Linen Jumpsuit to a brewery with friends over the weekend. It's the perfect jumpsuit for summertime! It's 100% linen, which makes it so cool and breathable. I love that it has front pockets, and it even has a back one too! It can be worn with or without the tie belt. The model is wearing it without the belt, for reference. Another fun feature is that the back of the straps unbutton so you can cross the straps in the back to make a criss cross style if you prefer!
As for sizing, I'd recommend sizing down one size, especially if you're smaller chested. I originally ordered a size 2, but the underarms were gaping a bit. The size 0 fits much better.
I paired it with another Everlane piece – the Day Crossover Sandal. I've been wearing these sandals non-stop since they came in! They are made of the softest leather! There's no need for any break-in time at all. They're available in several different colors, I went with Rose. I took my true size, size 7 in the sandals.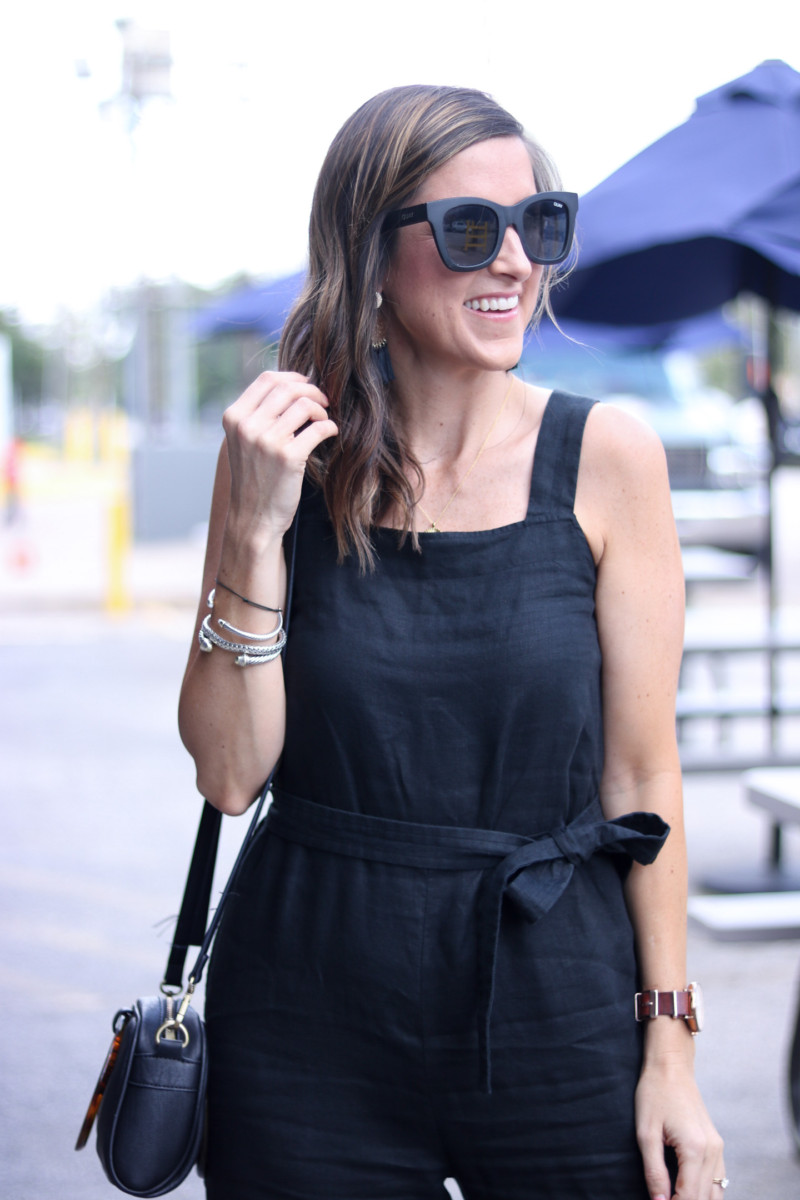 Photos by Michael McHugh @ Eureka Heights Brew Co.