This post may contain affiliate links.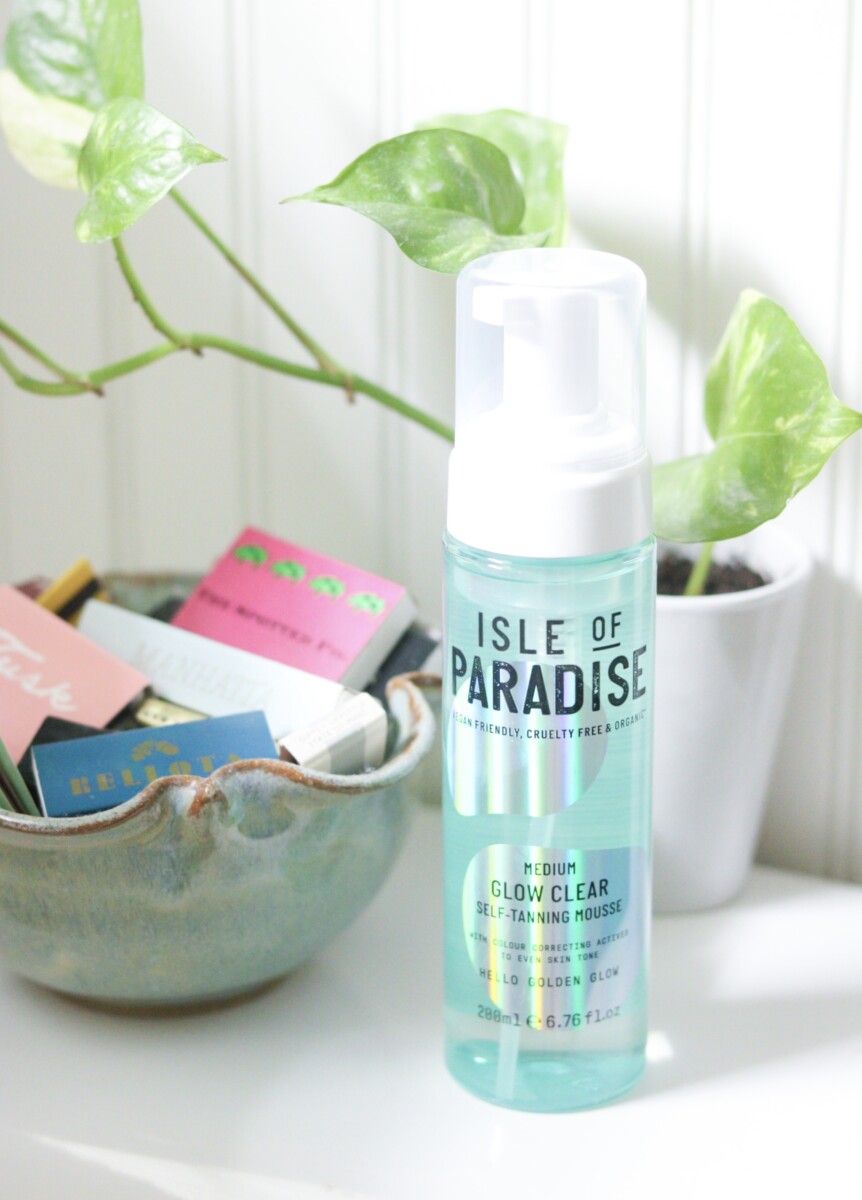 Isle of Paradise Self Tanning Mousse

I've been a fan of the Isle of Paradise brand since 2018. They're a clean beauty brand that specifically focuses on self tanning products. The brand formulated a safe, non-toxic way to achieve a tan. No more spraying orange chemicals on your skin for a summertime glow. Since their products are organic, they're even safe to use on your face too!
I did a full review of the Isle of Paradise Tanning Drops here! The brand recently came out with a new product that I've been dying to try! Today I'm sharing a full review of the Isle of Paradise Mousse!
Isle of Paradise Mousse Review
One thing I love about the Isle of Paradise Mousse as well as all of the Isle of Paradise tanning products is that they're available in three different shades: light, medium, and dark. I always opt for the medium shade.
Like the Isle of Paradise Tanning Drops, the Isle of Paradise Mousse is easy to apply. Prior to application, it's always a good idea to exfoliate your skin where you'll be applying, ideally 24 hours prior to application. My favorite body exfoliators are Nécessaire's Body Exfoliator and Follain's Sugar & Shea Body Scrub.
I like to shower prior to applying self tanning products. Right before application, apply moisturizer to any dry patches of skin like on your hands, feet, and elbows. My favorite body moisturizer is Countermatch Adaptive Body Lotion. Although you can use a mitt to apply the Isle of Paradise Mousse if you choose, you don't need one (I don't have one) or any other tools to apply the product. But with that said, be sure to wash your hands thoroughly immediately after application (to avoid tan palms)!
The more product you add, the more tanning affect you'll see. I'd recommend starting off with a light layer. I like to apply my Isle of Paradise Mousse self tanner in the evening, after showering, a few hours before bedtime so that it has overnight to develop.
The Isle of Paradise Mousse looks like a liquid in the bottle, but when you pump it out, it comes out as a mousse. It's incredibly easy to apply and not messy at all! Another perk, the formula isn't sticky or greasy either!
After application, try to avoid tight fitting clothing and water. Plan your day so that you don't have to shower within 4ish hours of applying. The tan develops pretty quickly – within a few hours. However, I usually see the full affects after a full night's sleep.
Bottom Line
While I highly recommend the Isle of Paradise Mousse for self tanning your body, I still recommend using the Isle of Paradise Tanning Drops for your face. For a full review on the drops + instructions on how to apply, check out this post!
I've used other self-tanning brands, and Isle of Paradise is the best one I've found! And since I'm always looking for clean beauty alternatives, using Isle of Paradise is a no brainer since it's a clean brand!