When Michael and I visited The Bahamas, I received a few direct messages on Instagram requesting a blog post on what to pack for a resort vacation. So today I'm sharing a what to pack for The Bahamas, a complete list of what I packed for our trip!
We visited the Baha Mar resort in January for 4 days and 3 nights. If you missed my full review of Baha Mar, check it out here! My packing list can easily be adopted for any Caribbean resort getaway.
What to Pack for The Bahamas
I've visited several Caribbean islands, including Punta Cana, Turks & Caicos, St. Croix, St. Thomas, Jamaica, and St. Maarten. No matter where I've stayed, resort, hotel, condo, all-inclusive, they all have the same laid back vibe. That's to say that you don't need to pack anything too fancy. I would forgo any high heels.
For Travel Days
Away Large Bag (full review here) | Away Everywhere Bag

You'll need to account for two travel days. I usually dress pretty put together on my way to destinations and like to pack an athleisure look for the trip home. Regardless, be comfortable, but put together.
On the way there:
Returning home:
For Daytime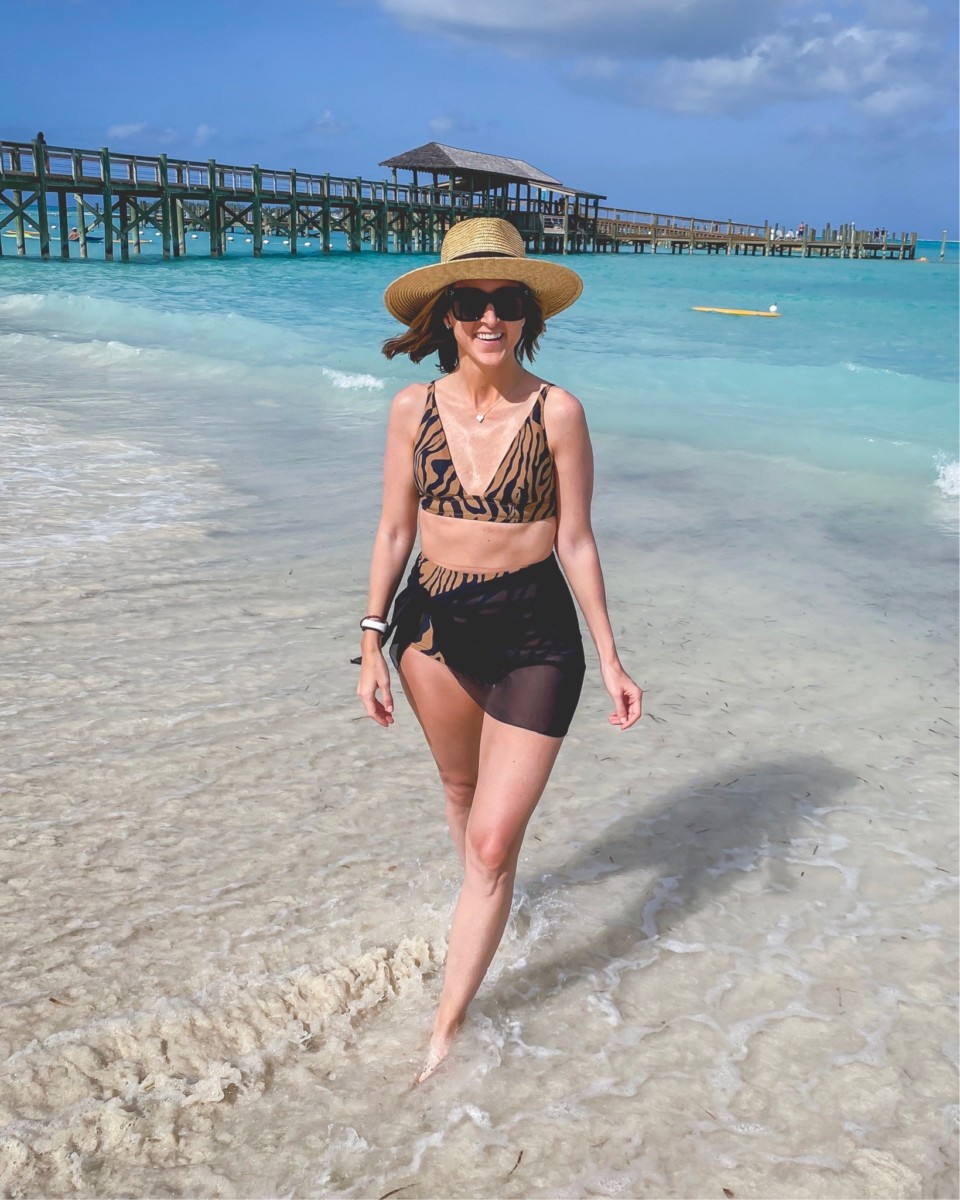 I always pack a few workout type outfits as I like to get in workouts while on vacation, even if it's just a walk around the property or a fun bike ride.
For daytime, all you need is pool/beach gear as that's most likely how you'll be spending your time. And even if you venture to a restaurant for lunch or cocktails, beach attire is acceptable almost anywhere during the day in The Bahamas (and most Caribbean islands).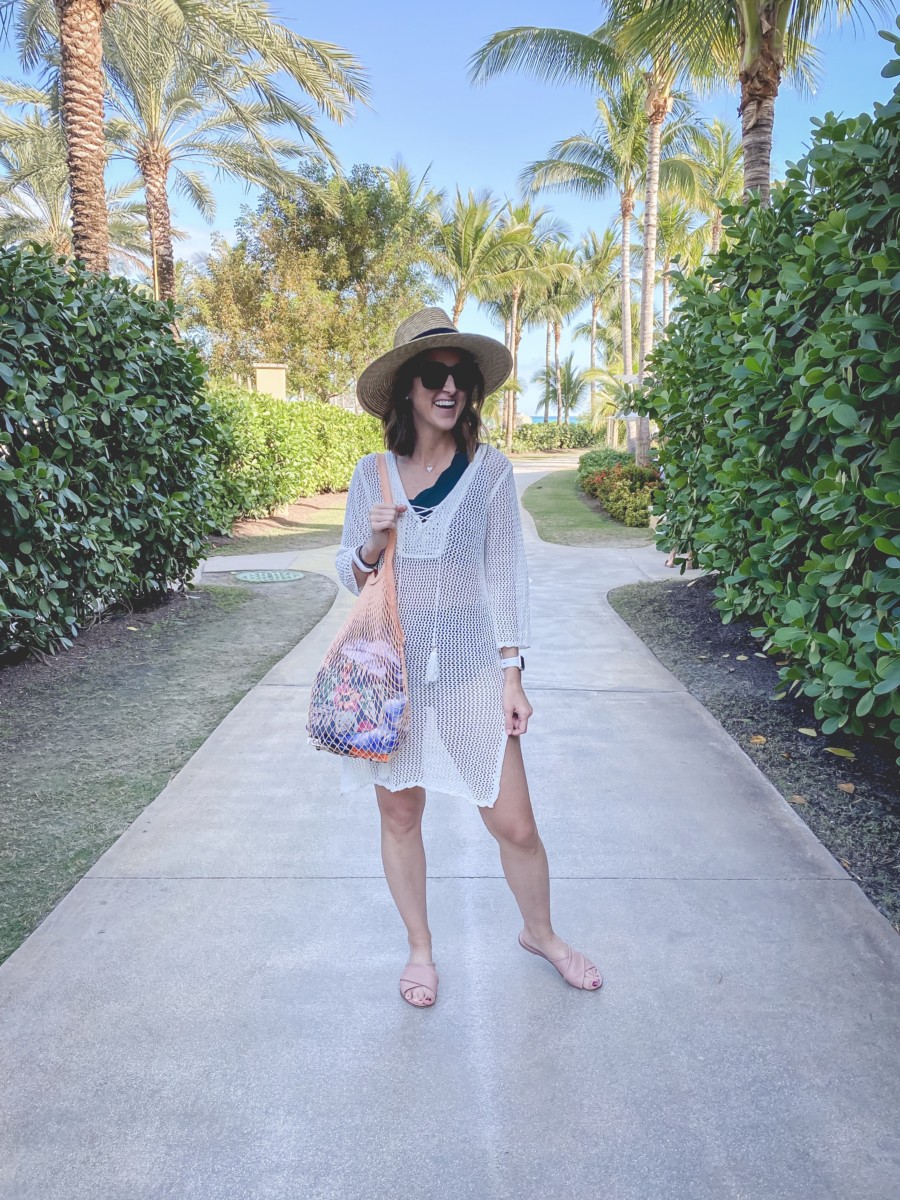 For Nighttime
Baha Mar has amazing bars, restaurants, and clubs on site. They are all very well done and pretty nice! With that said, keep in mind that we're still in The Bahamas – nothing is TOO fancy. I'd recommend leaving the heels at home. If you're dying for some height, pack a pair of wedges. I always only pack flat sandals for two reasons: 1) to save space packing, and 2) to save my feet – most resorts are sprawling, including Baha Mar. I'm not looking to trounce around the resort in achy feet on vacation. For nighttime, I recommend packing a few sun dresses, maxi dresses, or cute tops and white jeans.
Accessories

Toiletries
Extras
Book for the beach
Snacks (I always bring my own snack bars for during the day at the beach)
Collapsible coffee mug (I used this on travel days and for my morning coffee – perfect for bringing to the beach (no trash!))
Keep it casual and beachy, that's my main recommendation! 🙂