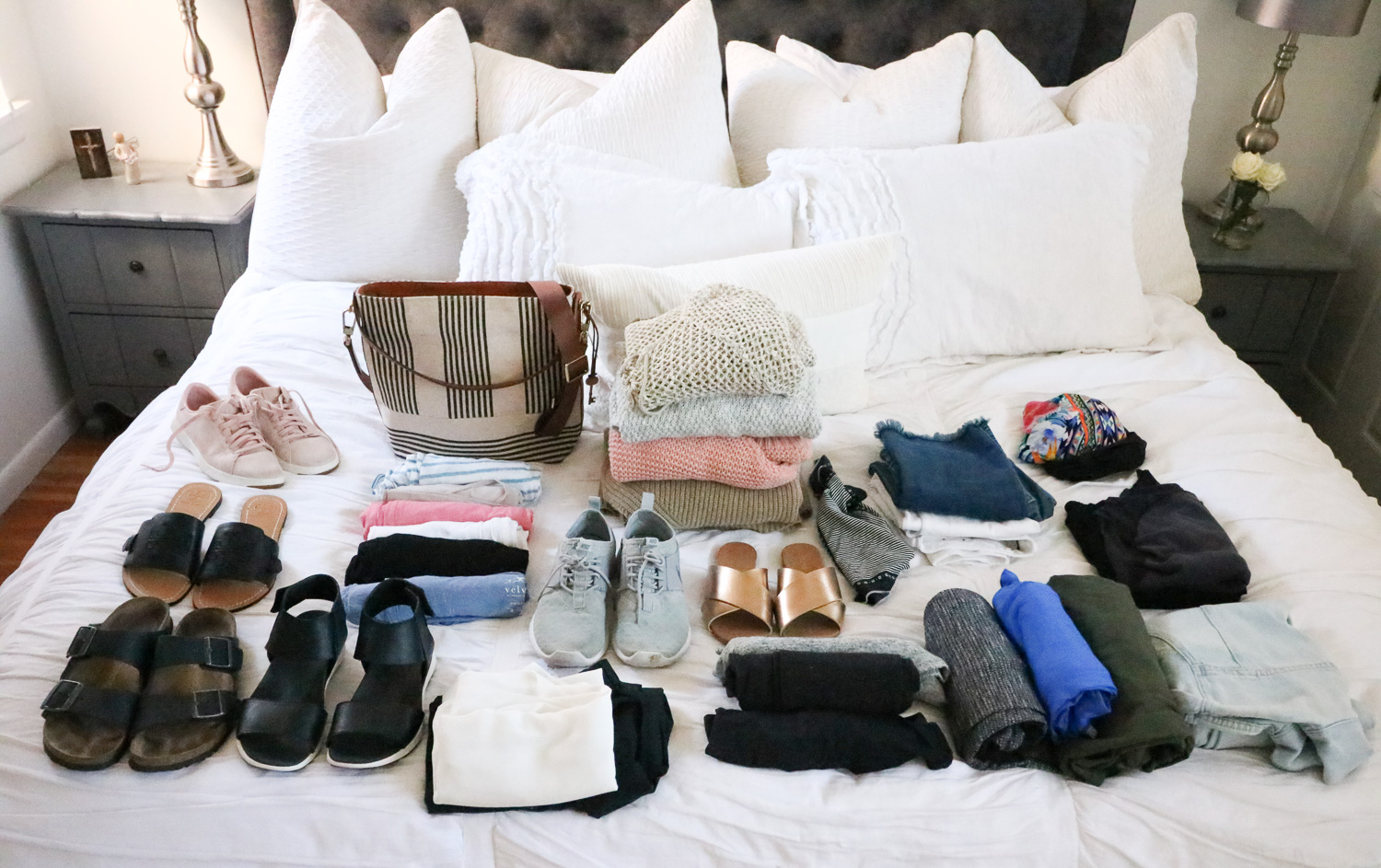 For my two week trip to Europe I was determined to only pack a carry on bag.  My Bigger Away Carry On + my Herschel backpack did the trick!  I fit most of the items pictured in my carry on bag.  I stuck my toiletries and one extra change of clothes in my backpack just in case I ended up having to check my bag (I didn't, hooray!).
The key to packing for a two week trip in a carry on bag is to pack versatile pieces!  Almost all of my tees can be layered under the sweaters and/or jackets and pair well with any of the 3 pairs of jeans that I brought along.  The two dresses can be worn during the day for sightseeing with sandals and with a light jacket at night for dinner.
I only brought flat shoes as there's really no reason for wedges or any type of heeled shoe.  Our first two days in London, we walked a combined 20 miles – flats only, please!  Without further ado, here's the complete list of what I packed for two weeks away!  Just to give you a feel for the temperatures we're working with.  The lows are mostly in the 50s and highs in the low 70s.
The List
I'll be sharing what toiletries I packed in next week's Travel Tuesday post!  If you have any questions about my packing strategy, feel free to leave a comment below or shoot me an email at cobaltchroniclesblog@gmail.com!
Away Bigger Carry On Bag c/o | Fossil Striped Crossbody Bag c/o