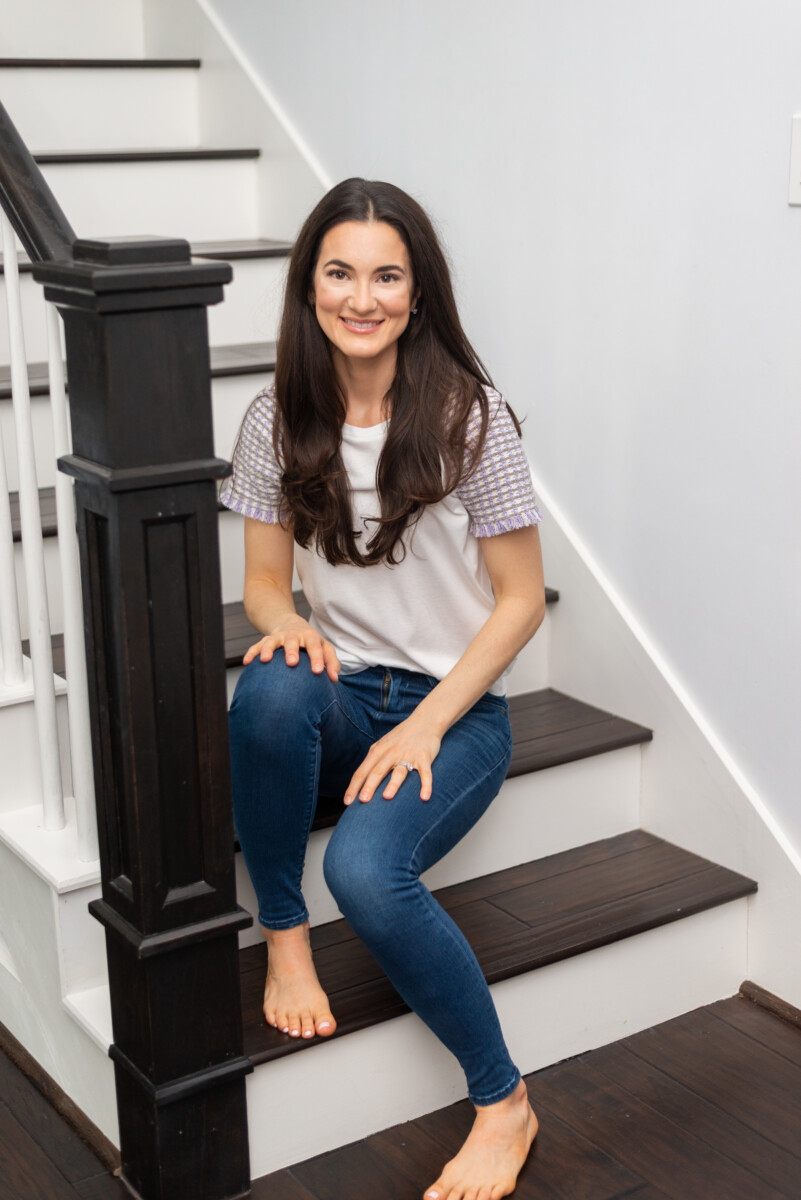 I'm so excited to have my friend Andrea from Switch Natural sharing her knowledge on Cobalt Chronicles today! Andrea and I met years ago while in college through a mutual friend (hi Beth!). We reconnected when I lived in Houston. Andrea lives in Houston with her husband and twin boys. She is a WEALTH of knowledge in all things clean living. Andrea shares insights into the best clean products from makeup, skincare, household cleaners, baby products, and more every single day on her Instagram account, @switch.natural. She not only shares insight on the best non-toxic products, she shares the reasons why she recommends and doesn't recommend certain products by highlighting harmful ingredients and educating her audience on what ingredients to steer clear of when shopping for personal care products, baby products, and household products.
As I'm sure you know, I try very hard to pay close attention to the ingredients in the products that I bring into my own home. You can check out the Clean Beauty tab for all of my clean living posts! When Weldon came into the picture, he opened up a whole new world of products that I had to research on my own to figure out if they were safe to use on his precious little skin, safe for him to breath in, and safe for him to be around in general. Andrea has been my go-to for recommendations on the best non-toxic baby products! Her twin boys are currently six years old. So she's well ahead of me on the research and trial and error of baby products! She's sharing her top tips for new parents plus her recommendations for the best non-toxic baby products below!
Welcome Andrea from Swith.Natural …
From figuring how to care for a tiny human to deciding what products are safe – preparing for a baby can be overwhelming. As a mom and someone who is passionate about healthy living, I'm excited to share my top 3 tips for new parents plus non-toxic product recommendations for babies.
Top 3 Tips for New Parents
1. When It Comes To Babies' Skin, Less Is More
Babies' skin is delicate, and by reducing contact with cleansers, lotions, and powders, we reduce exposure to harmful ingredients and with it the risk of adverse reactions. Contrary to common practice, babies do not need to be bathed daily. Over-washing can lead to skin sensitivities and eczema.
2. Avoid Fragranced Products
Fragrances are one of the top allergens. They emit harmful volatile organic compounds and have been found to contain endocrine-disrupting phthalates. A 2018 study found undisclosed harmful ingredients in baby products with fragrance. Because fragrance is a trade secret, companies are not required to share the ingredients in fragrance. It's best to avoid fragranced products because we do not know what ingredients are inside. Plus, babies smell wonderful on their own!
3. Switch To Non-Toxic Cleaning Products
Indoor air quality is greatly affected by cleaning products, so switching to non-toxic household cleaning products should be a priority for new and expecting parents. Before you know it, babies are crawling around, touching all the surfaces inside the home, and putting objects in their mouths. Using non-toxic cleaners makes the home environment safer for babies and gives caretakers peace of mind. A Branch Basics Starter Kit is a great way to switch out multiple cleaning products at once. [Discount Code! Code: switchnatural gets you 15% OFF Starter Kits.]
The Best Non-Toxic Baby Products
Baby Shampoo and Body Wash
Avoid traditional baby shampoos, like Johnson and Johnson, which tend to be harsher and contain fragrance and petroleum-derived ingredients. Opt for a gentle oil-based cleanser like Kiss Kiss Goodnight.
Baby Diapers
While cloth diapering is the safest option at this time, it does require more laundry or a diapering service (which may or may not be available to you). For disposable diaper options, look for those that are total chlorine free and without fragrance or lotions, like Earth + Eden.
Baby Wipes
Baby wipes should be free of fragrance, PEGs, and phenoxyethanol as well. A choice that worked well for my babies is Babyganics Hand, Face, and Baby Wipes.
Thanks so much to Andrea for sharing her insight! Be sure to follow along on her Instagram account where she shares her wealth of knowledge related to clean living every day!