photo by Allie Provost

Is it just me or did September fly by?! Since it's still pretty hot in Houston during the month of September, I kind of felt like we were still in the midst of summer. And then, just like that, it's October 1st tomorrow! I'm sure October will fly by just as quickly. Michael and I are traveling for two straight weeks in October. We're leaving this Wednesday, October 2nd and not getting back until the 16th! More details on where we're heading in the travel section below!
Let's take a look back at September and chat about the blog posts you loved, the items you clicked on the most, and more! And if you missed my August recap, you can check it out here!
Travel
photo by Michael McHugh

I traveled a little less this month than in August. I was out of town only 5 days this month! Michael and I spent Labor Day weekend with friends in Galveston. The Texas beach town completely exceeded my expectations! We had such a fun time and will definitely be making a trip back soon!
Michael and I made a weekend trip to Austin for the LSU/Texas game, which was a blast! Another Texas city I definitely want to visit again soon! Preferably when it cools down a bit.
And lastly, I spent a few days in Shreveport where I hosted my first in-person Beautycounter pop up! I loved sharing all of my favorite products! I also attended a cabi Fashion Experience, which is essentially a shopping party! I'll have a full blog post on my experience at the Fashion Experience here soon!
I'm so excited for October travels! Michael and I are heading to Portugal and Morocco for our annual overseas trip. We're spending time in Lisbon, Porto, and Douro Valley in Portugal and Marrakech and the dessert in Morocco. Be sure to follow along on Instagram Stories as I'll be sharing all of our travels in real time there!
Wellness
Wellness is always something I'm working on and these posts are an easy way to not only keep myself accountable, but hopefully a place to share a bit of inspiration and a dose of reality as well.
Workouts
Michael and I signed up for our 3rd half-marathon together in August (the race is in October). It will be my 5th half in addition to the 1 full that I've run. I shared the training program I swear by plus a few pieces of running gear I'm currently loving in this post! And an update on how training is going in this post!
On the running front, Michael and I have been getting in two weekday morning runs (usually around 3 miles each) plus our long run on the weekend (preferably on Saturday morning). In addition to the runs, I've been squeezing in 3 weight workouts a week at Anytime Fitness plus at least one SoulCycle ride, sometimes two if I'm in town all week. Yoga has fallen off, but I'm hoping to get back into a once a week practice in November once we're done with the race.
If you're interested in my weekly workout schedules, check out my Week In Review posts each Friday – I share my workouts from each day of the week!
photo by Lois Campos
Makeup & Skincare
Like I mentioned above, I hosted my first in-person Beautycounter pop-up event a couple of weeks ago. I had such a fun time sharing all of my favorite clean beauty products by Beautycounter with all of my friends that stopped by! I rounded up all of my favorite Beautycounter products in a blog post this month! You can always shop with me by going to beautycounter.com/ashleehightower.
Most Read Blog Posts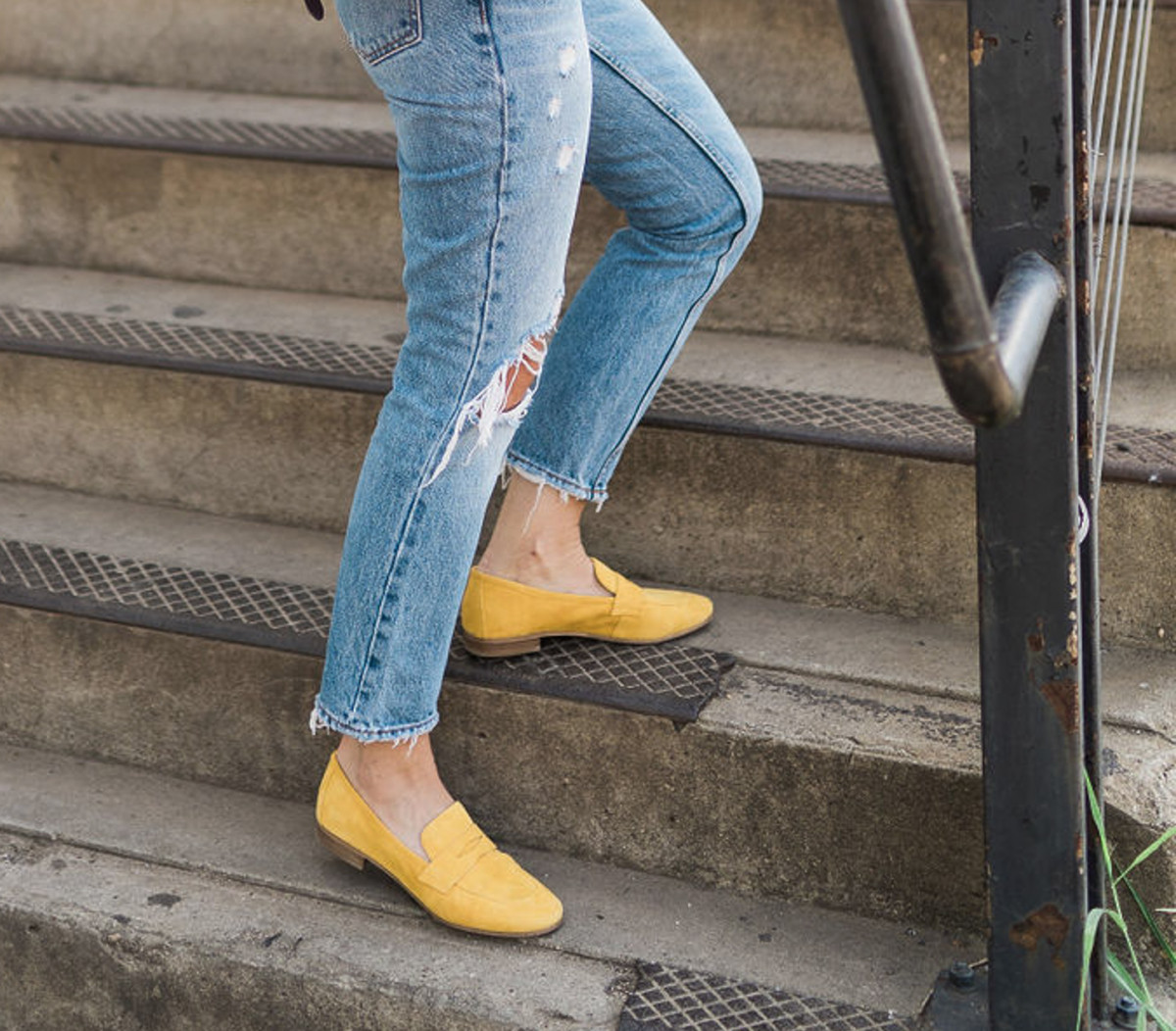 photo by Lois Campos
I always find it interesting to see what you're enjoying reading the most! This month's most read posts were a mixed bag!
Most Clicked Items
Along with the most read blog posts of the month, I also wanted to share the most clicked items as well! This helps me to know what y'all are shopping for and what items are catching your attention the most!

A Look Ahead to October
Michael and I are leaving for a two-week trip this week! We'll be spending time in Portugal (Lisbon, Porto, and Douro Valley) and Morocco (Marrakech and the dessert). I have blog posts scheduled to go live 3 times a week (Monday, Wednesday, Friday) while we're gone – content I've been working on in preparation for the trip! Be sure to follow along on Instagram Stories as I'll be sharing lots there!
Cheers to the new month ahead!