Throughout the year, I take stock of which blog posts are resonating the most with you. It's fun to look back at the end of each year to see what the top traffic driving posts were here on Cobalt Chronicles. Today I'm sharing the 10 most read blog posts of 2019! The posts you seemed to love the most!
These two Away posts receive honorable mention because, although I published these posts in 2017 and 2018, they consistently remain my top performing posts month after month. They drove the most traffic to my site in 2019. You know I LOVE my Away bags so this makes me happy that so many people are searching for more information on the bags and reading my post!
10 Most Read Blog Posts of 2019
While some of my older published content continues to send the most traffic to Cobalt Chronicles (which is great!), in today's post I'm sticking to the 10 most read blog posts that I published this year. Let's jump in!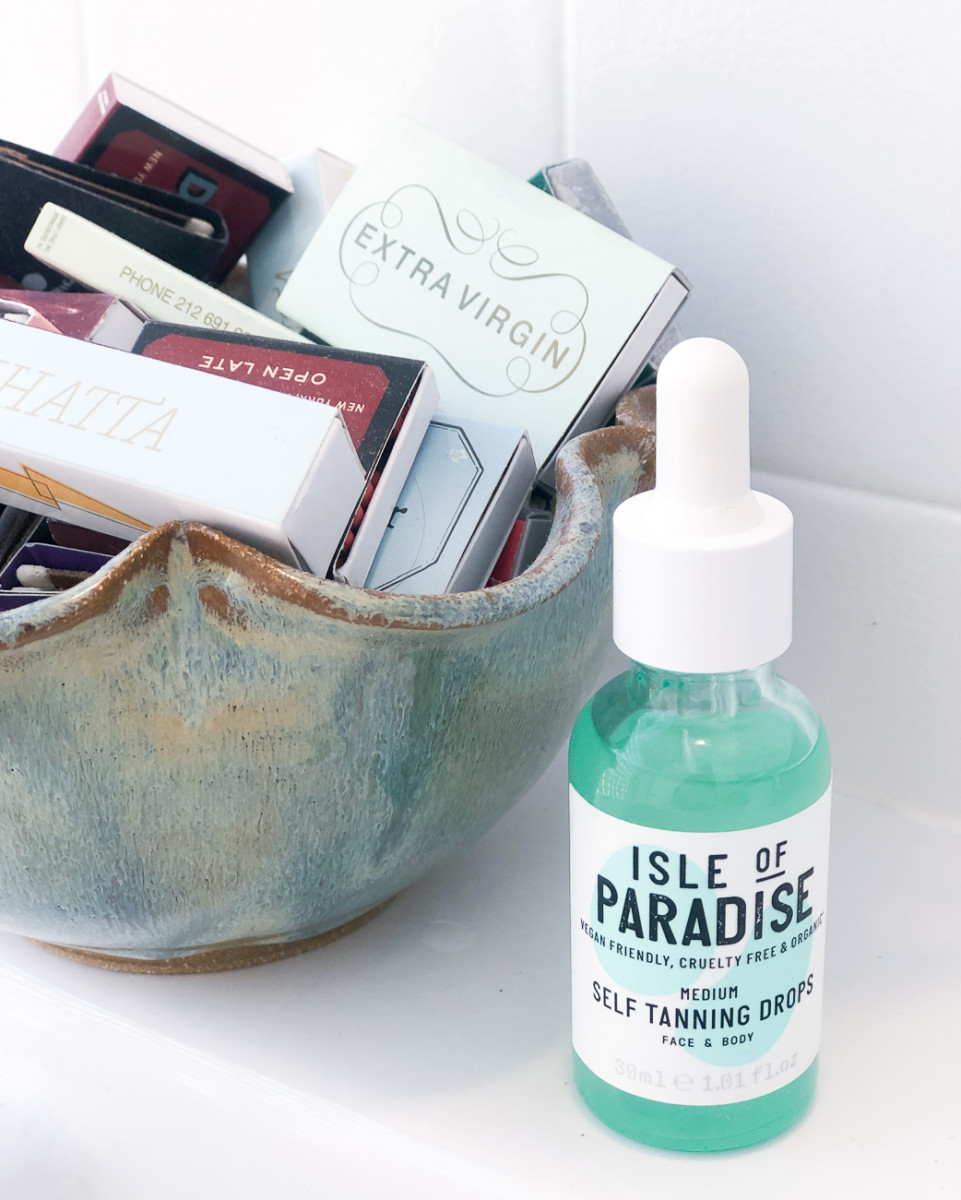 You loved reading about my at-home self tanner! Good news, I still use and love the Isle of Paradise tanning drops! They're a clean beauty product, and they work really well! No orange streaks either! Check out the post for the full review!
This post seems to resonate every year! I love rounding up outfit ideas and inspiration for you so I'm always happy to see that these type of posts are doing well!
Although the weather wasn't exactly ideal during my glamping experience in Arizona in early 2019, it was a fun experience! If you're interested in trying out glamping this year, give this post a read!
As you know, Michael and I use our credit card points to travel mostly for free (check out my travel tab at the top of the page if you're interested in learning more or check out Michael's site, pointswithq.com). We both run our own small businesses and always want to make sure we're using the BEST credit cards in our businesses as to maximize the points we earn to then be able to book free travel! In this post, I share the 3 best business credit cards for small businesses and why they're the best.
Not surprised at all that this post made the list! Big life event posts always peak your interest! If you missed this post about Michael and I making our big move from DC to Houston, check it out!
I loved working with cabi in 2019 so I was so excited to see this post in the top 10! cabi is a brand I absolutely love! I'm already looking forward to sharing their upcoming spring collection with you!
As I mentioned above, Michael and I are always strategizing on what credit cards we have in our wallets and which ones we actually use to earn points and miles to then redeem for free travel. There's definitely a strategy to it, and once you know how to play the game, the possibilities for free travel are endless! I update this post frequently as to keep you up to date on what credit cards I currently have in my wallet, why I have them, and what spend I put on each card.
This post resonated with a lot of you as I received DMs and emails about my message. I still can't believe I turned 35 this year. Ha! But I'm feeling it and loving this stage of life! If you missed this post, definitely give it a read.
I shared all the details of our wedding in The Bahamas at Baha Mar, including our wedding video! What a dream day (and week!)!
Michael and I spent our honeymoon in Kauai, Hawaii! We were there for 8 days so we were able to explore a lot of the island. If Kauai is on your travel list, definitely bookmark this post!
A huge thank you to each of you for reading and supporting my corner of the internet in 2019 and my small business. I appreciate it more than you know! The community we've created through Cobalt Chronicles amazes me every day. Thank you for allowing me to share my life with you! I'm excited for what's to come in 2020!
Cheers to 2019, it was a good one!